---
The Libyan Embassy in Greece participates in the burial ceremony of members of the Greek rescue team who died in Libya.
Pulbished on: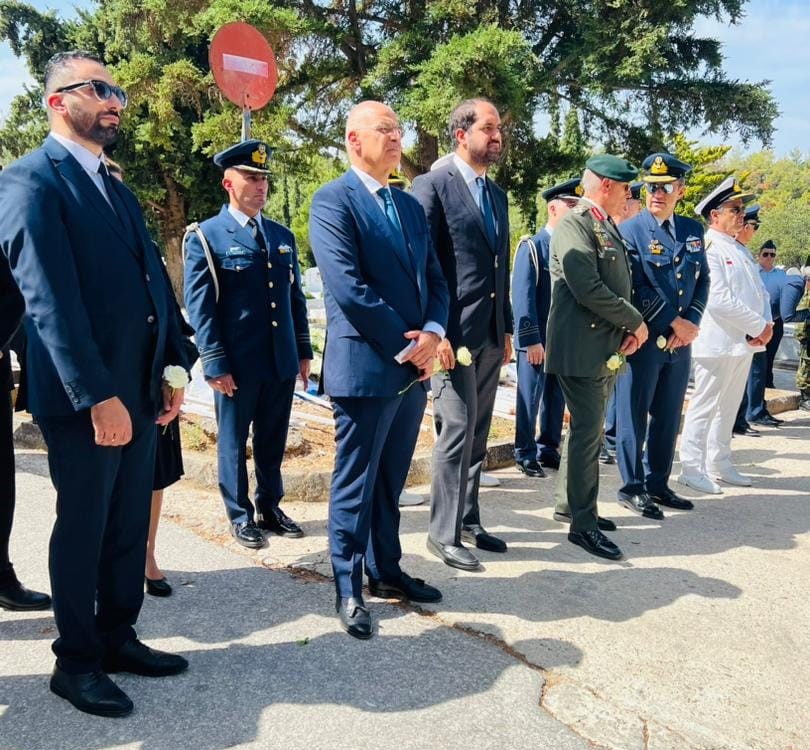 Athens, September 23, 2023 (LANA) - The Chargé d'Affaires of the Libyan Embassy in Greece, "Mohamed Younis Bashir," and a number of Libyan diplomats at the Embassy participated yesterday, Friday, in the funeral and burial ceremony of five members of the Greek rescue team who died in a painful traffic accident while they were in Libya to participate. In rescue work in areas affected by torrents and floods that swept areas in eastern Libya.
The Chargé d'Affairs of the Libyan Embassy and the Libyan diplomats extended their condolences to the Chief of Staff of the Greek Army, the Minister of Defense, and a number of ministers in the Greek government. They conveyed the condolences and sympathies of the Libyan Presidential Council and the National Unity Government of the State of Greece, the government and the people, and their appreciation and gratitude for Greece's solidarity and assistance to the Libyan people in the catastrophe of torrents and floods that struck the eastern region.
=Lana=