---
Sirte Municipality Mayor meets with the 'Arab Contractors Company' to discuss activating dam projects and water drainage channels.
Pulbished on: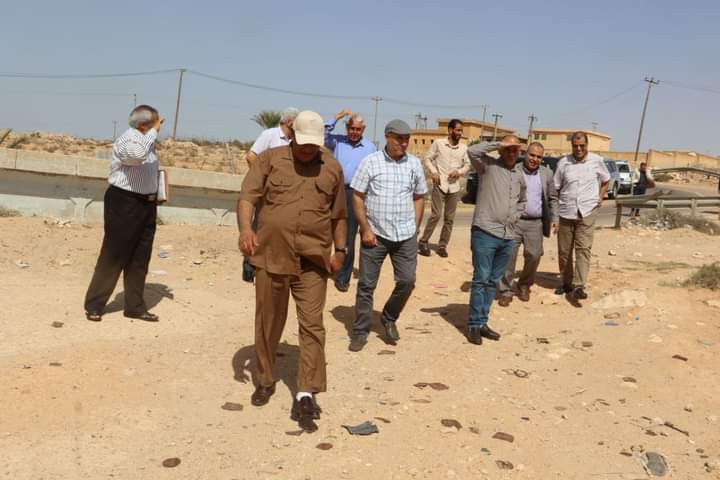 Sirte, September 21, 2023 (LANA) - A meeting was held at the Sirte Municipal Office, which included the Mayor of the Sirte Municipality, Mukhtar Al-Maadani, Director of the Egyptian Arab Contractors Company's Libya Branch, and the Director of the Planning Department at the Government's Ministry of Water Resources.
The mayor of the municipality explained to the Libyan News Agency reporter, that this meeting was devoted to taking urgent and coordination measures with the government's Ministry of Water Resources regarding activating dam and drainage channel projects according to previous proposals. All sites were visited on the ground and immediate measures were taken to activate these projects with the competent authorities. .
During the meeting, the obstacles to the implementation of dams were also identified, through the inventory 0f farms, trees, and citizens' property that stand in the way of implementing projects to protect the dams and the water drainage channel and referring them to the competent authorities for compensation. He explained that due to the dams' worn out in the municipality of Sirte, namely the Wadi Tilal Al-Gharbiyyat Dam and the Wadi Jarif Dam. Wadi Al-Haytawa Dam. Wadi Al-Zaid Abu Hadi Dam.
The Mayor of Sirte Municipality appealed to the Ministry of Water Resources of the Government of National Unity to maintain the dams in the Sirte Municipality because they are dilapidated and need maintenance and may pose a danger to the city. He called for the rapid maintenance and support of the dams to avoid any emergency that threatens the collapse of the dams in order to preserve lives.
=Lana=