---
Türkiye announces sending new aid to Libya.
Pulbished on: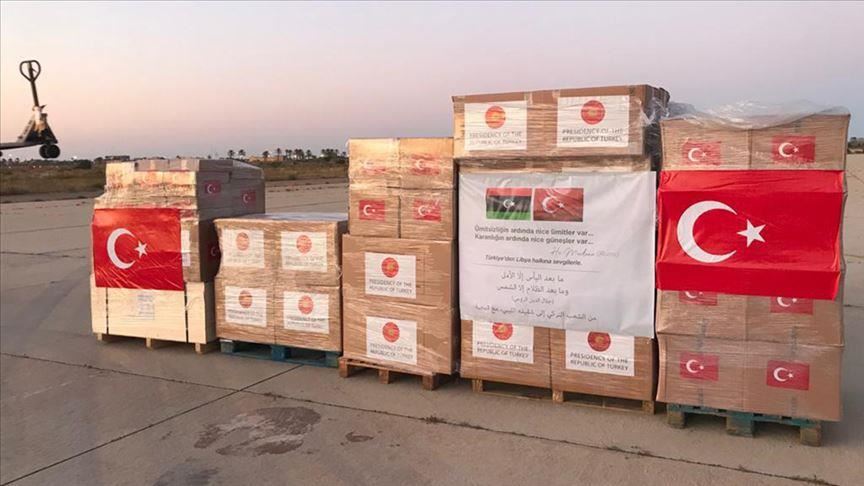 Istanbul, September 14, 2023 (LANA) - Turkey sent new medical aid, including two field hospitals and additional medical teams, to the areas ravaged by torrents and floods in eastern Libya.
The Turkish Ministry of Health said in a statement yesterday, Wednesday, "This evening, we will send an additional 148 people on board a ship that will leave the port of Izmir, Sanjak."
And explained that the ship is loaded with two fully equipped field hospitals, six emergency intervention units, ten ambulances, and more than 12 emergency vehicles.
It added, that Ankara sent on Tuesday 3 cargo planes loaded with two emergency intervention units, medical supplies, a large number of electrical generators, medicines and necessary medical devices, in addition to search and rescue crews.
=Lana=