---
Al-Dabaiba: What happened in Rome is a serious matter, and we will know the details from the ongoing investigations.
Pulbished on: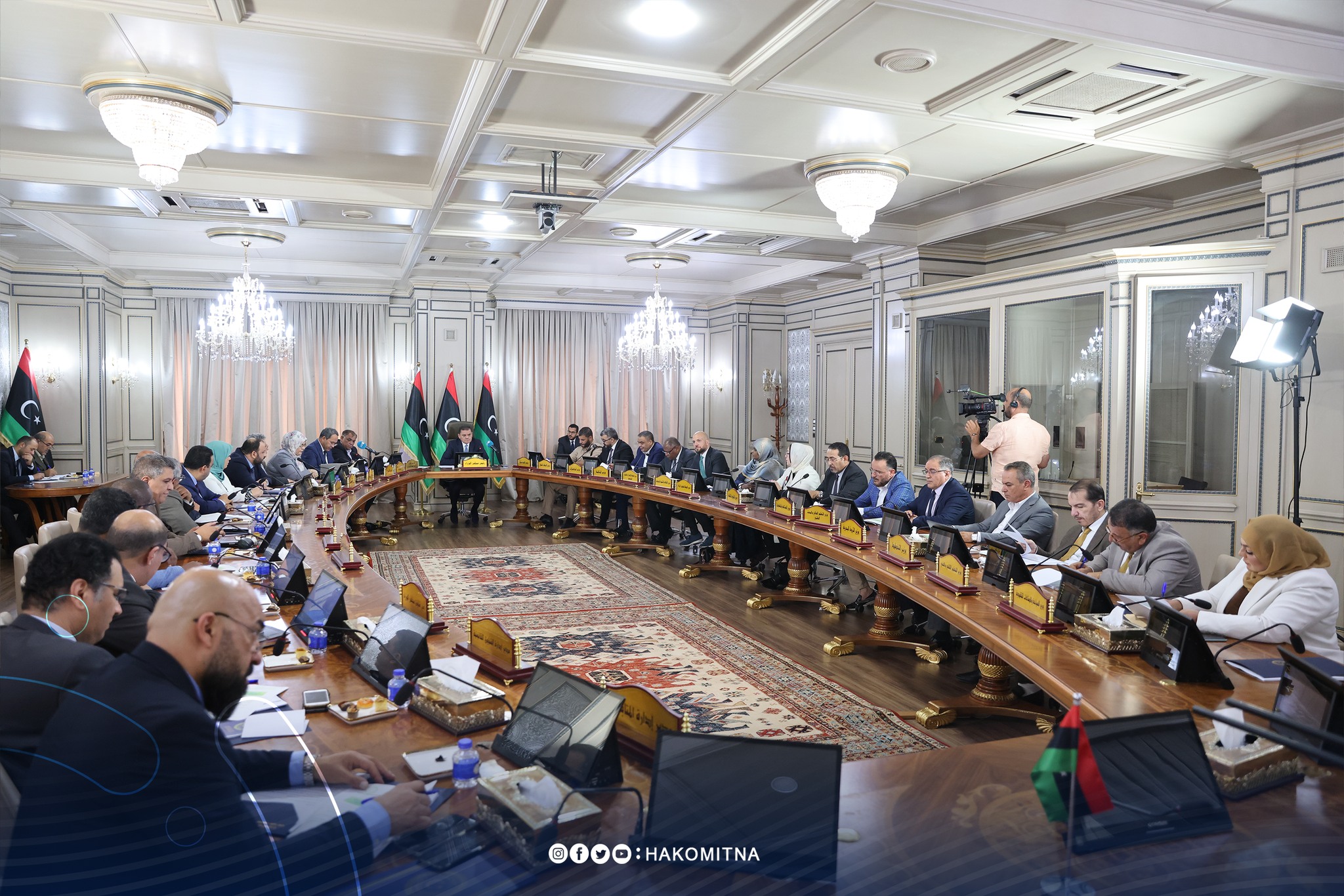 Tripoli, August 31, 2023 (LANA) - Prime Minister of the National Unity Government, Abdul Hamid Al-Dabaiba, confirmed that what happened in Rome is a serious matter, even if it was a side meeting and a major issue, even if it occurred in passing, in reference to the meeting between Foreign Minister Najla Al-Manqoush and the Minister of Foreign Affairs of the Zionist entity.
Al-Dabaiba added in his speech before the Council of Ministers yesterday, Thursday, that Naglaa Al-Mangoush worked throughout her period of responsibility for the Ministry of Foreign Affairs with all sincerity for the issues of this country, and defended it in every forum, but today we are obligated to our sanctities to transcend our emotions and human relations, and bear harsh measures, and this is the tax of responsibility. on every official.
Al-Dabaiba continued, saying, "Whatever the circumstances, reasons, and method, and regardless of good or bad intentions, we will all know the details of what happened in Rome through the ongoing investigations."
Al-Dabaiba confirmed that many parties took advantage of this incident to settle narrow political scores, explaining that those who took advantage of what happened in Rome were those who sought extension and chaos, engaged in the immigration trade, committed crimes, and who asked the army of another country to attack his country, and merely raised bright slogans and draped themselves in flags in an unprecedented exercise of political insolence.
Al-Dabaiba affirmed his complete rejection of any form of normalization and his bias towards the Palestinian people, their just cause and their eternal capital, Jerusalem, reiterating their condemnation of the ongoing attacks on their rights by the Israeli occupation.
..(LANA)..