---
Norland: It is good to form a government of technocrats in Libya whose job is to lead the country to elections.
Pulbished on: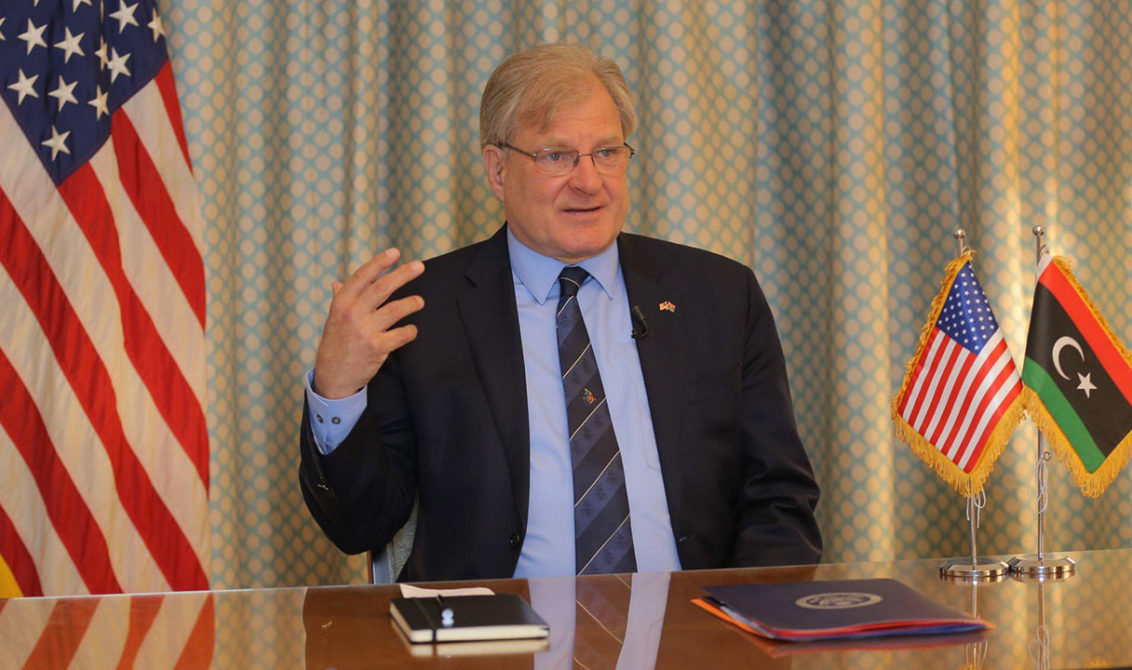 Cairo, August 30, 2023 (LANA) - The United States Ambassador to Libya, Richard Norland, said that it is good that Libya has a temporary technocratic government whose only job is to lead the country to elections.
Norland stressed in an interview with Al-Masry Al-Youm newspaper that the technocratic government must be negotiated with everyone, including the current government, the House of Representatives, the High Council of State, the Presidential Council, and the Libyan National Army, at the table, whether the leaders themselves or their representatives, to reach an agreement on the road map, in preparation for the elections.
The American ambassador stressed that the road map must determine who can run and what government will lead the country to the elections, which must be conducted in a neutral and fair manner, pointing out the difficulty of these negotiations.
Norland added that elections do not solve everything, but they are essential to help the country restore its unity and legitimacy to its institutions, stressing that the Libyans want a political settlement and holding elections, to subject all armed groups, within the framework of an agreed-upon national security structure through a unified army and unified police.
The American ambassador expressed his regret about the division that Libya is witnessing and the presence of mercenaries and foreign fighters who play a role in destabilizing, but he said that this does not prevent holding elections, and it would be wrong to say that elections cannot be held in the presence of these foreign fighters, since when plans were under way Implementing the elections in December 2021, there were other factors that stopped the electoral process, according to him.
..(LANA)..