---
Tunisian capital hosts the Libyan-Tunisian joint ministerial meeting.
Pulbished on: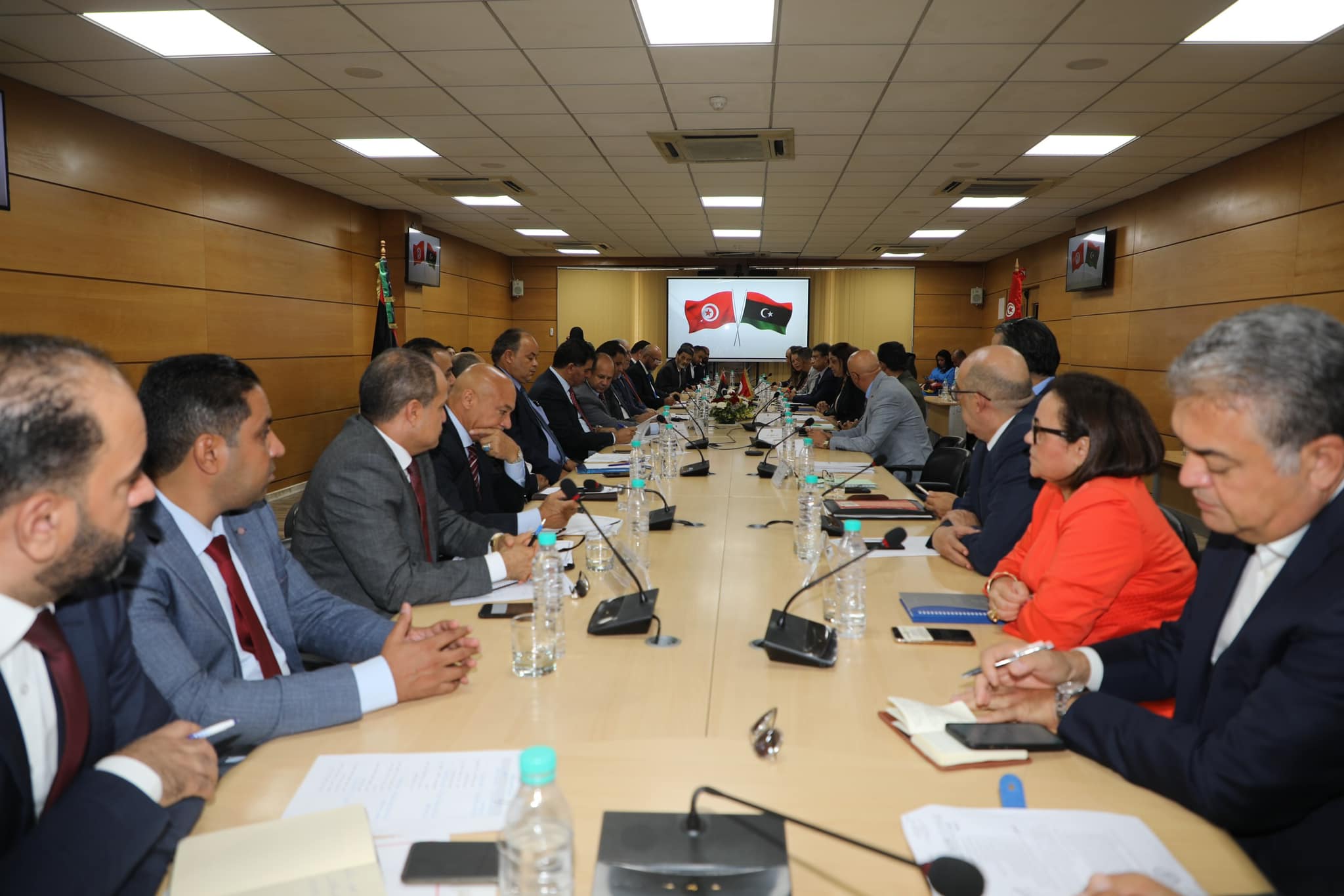 Tunisia, August 11, 2023 (LANA) - The capital Tunis hosted the Libyan-Tunisian joint ministerial meeting, in the presence of the Minister of Economy and Trade of the Government of National Unity, Muhammad Al-Hawij, and the Tunisian Minister of Trade and Export Development, Kulthum bin Rajab, and the participation of the delegations of the two countries.
During the meeting, the two ministers emphasized strengthening and developing the volume of intra-Tunisian trade between Tunisia and Libya and raising it to the level of strategic relations through building fruitful partnerships and expanding the base and areas of cooperation and integration, as well as exploiting all systems and legal frameworks that regulate Tunisian-Libyan trade relations.
The two sides stressed the need to rehabilitate and develop the Ras-Jedir border crossing in accordance with international standards so that it becomes a commercial gateway to Africa and a means to achieve integration and economic integration, especially with sub-Saharan African countries, in addition to establishing an effective three-dimensional Tunisian-Libyan-African partnership.
According to the Ministry of Economy, the two sides formed a joint team for communication and rapid response to resolve problems that may arise at the level of the Ras-Jedir crossing, and formed a joint working group to enhance cooperation in the field of medicine and food security, in addition to forming a joint committee to follow up on the implementation of the land trade corridor project within the framework of the African Continental Free Trade Area Agreement. (Zlekav).
On the sidelines of this meeting, the two sides signed memorandums of understanding in the areas of organizing events, exhibition industry, integration between the free zone for commercial and logistical activities in Ben Guerdane and the economic free zone in Ras-Jedir from the Libyan side, and establishing cooperation in the field of putting the African Continental Free Trade Area (Zlecav) agreement into effect.
=Lana=