---
Al-Koni and the French ambassador to Libya review the developments of the crisis in Libya.
Pulbished on: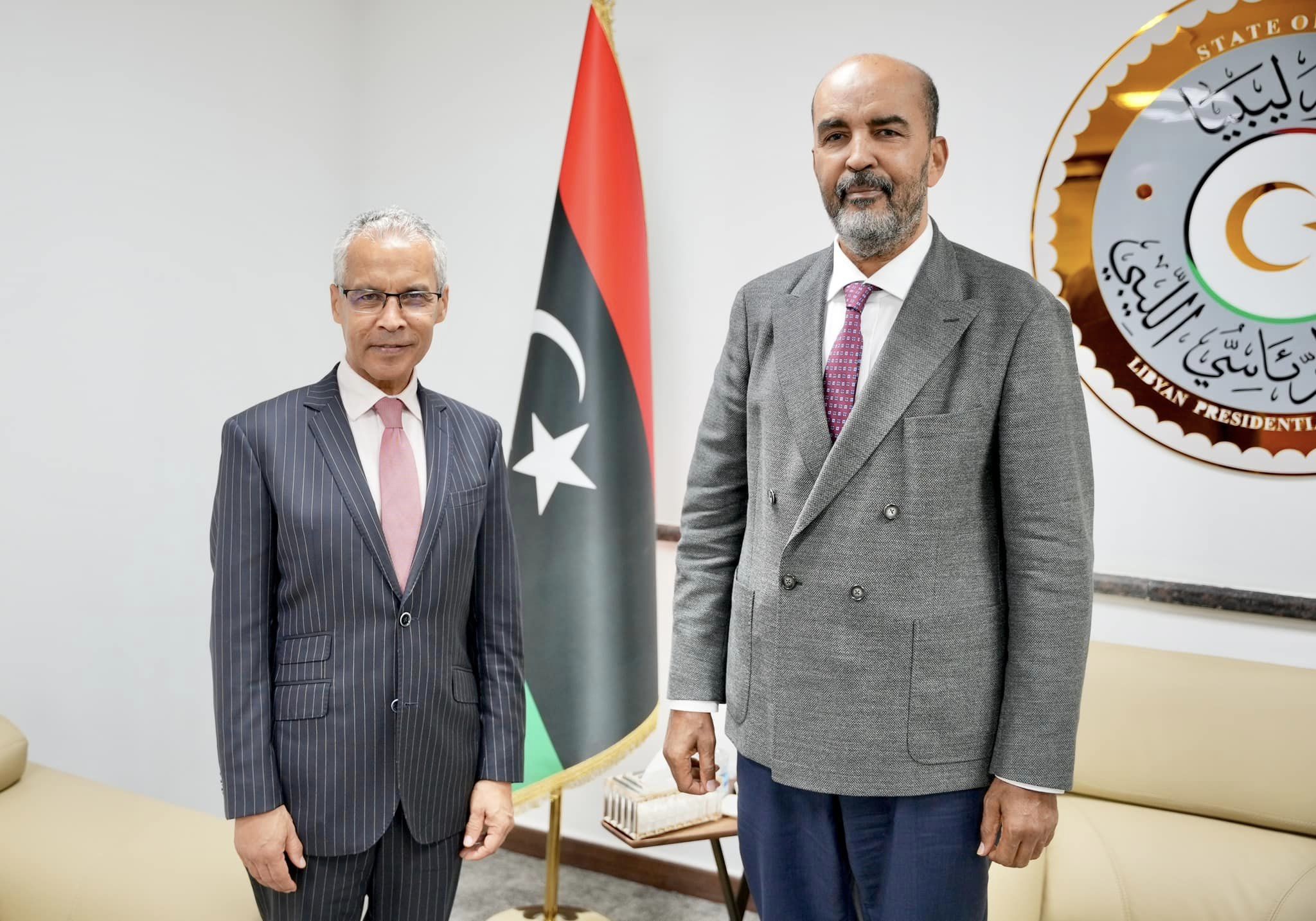 Tripoli, June 04, 2023 (LANA) - The deputy in the Presidential Council, "Musa Al-Koni", reviewed today, Sunday, with the French ambassador to Libya, "Mustafa Maharaj", the developments of the political crisis in Libya and the security situation in the African region surrounding Libya.
The meeting, which was held at the Council's headquarters in Tripoli, discussed ways to develop relations between the two countries and enhance joint cooperation in various fields, according to what the Presidential Council published on its official Facebook page.
The two parties discussed efforts to hold presidential and parliamentary elections, according to electoral laws that guarantee their success and acceptance of their results, in addition to discussing strengthening border security between Libya and its neighbors, through a joint military force to secure the borders, which will be the nucleus of unifying the military institution in order to protect the country, extend security in the region and facilitate movement among citizens, and contribute to the development of trade and development opportunities.
Al-Koni praised France's role in supporting the political solution in Libya, stressing the continuation of cooperation with France and the rest of the European Union in order to reach an end to the Libyan crisis.
He also pointed out the importance of consensus on electoral laws among all parties to the political process to cross to the stage of stability.
In turn, the French ambassador stressed that Libya is the axis of security and stability in the Sahel region as well as the African continent, considering that holding elections is the guarantor solution for the stability of Libya and neighboring countries.
..(LANA)...