---
Al-Mangoush arrives in Amman and holds a bilateral meeting with her Jordanian counterpart on regional and Arab developments.
Pulbished on: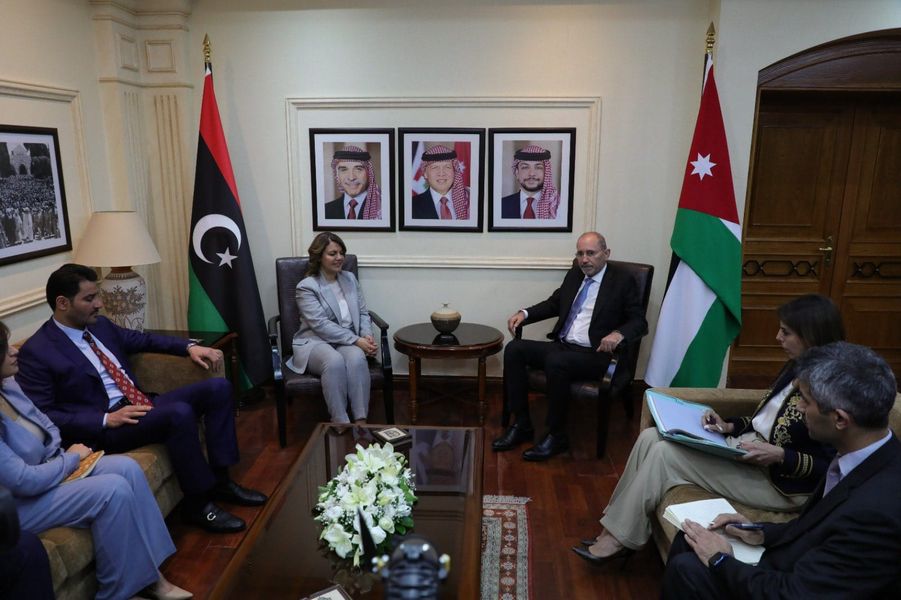 Amman, May 21, 2023 (LANA) - The Minister of Foreign Affairs and International Cooperation, "Naglaa Al-Mangoush," discussed this evening with her Jordanian counterpart, "Ayman Al-Safadi," the regional and Arab political developments.
This came during the visit made by "Al-Mangoush" and the accompanying delegation today to the Jordanian capital, Amman, to coordinate positions between the two countries, according to what was published by the Ministry of Foreign Affairs on its Facebook account.
The meeting reviewed bilateral relations and ways of enhancing them in the interest of the two brotherly peoples, in addition to regional and Arab political developments, and many other files of common interest.
For his part, the Jordanian Foreign Minister expressed during the meeting the support of the Hashemite Kingdom of Jordan for peace and stability efforts in Libya.
... (LANA) ...