---
A delegation from the National Council for Libyan Women is discussing in Tunisia with an American delegation women's issues in Libya.
Pulbished on: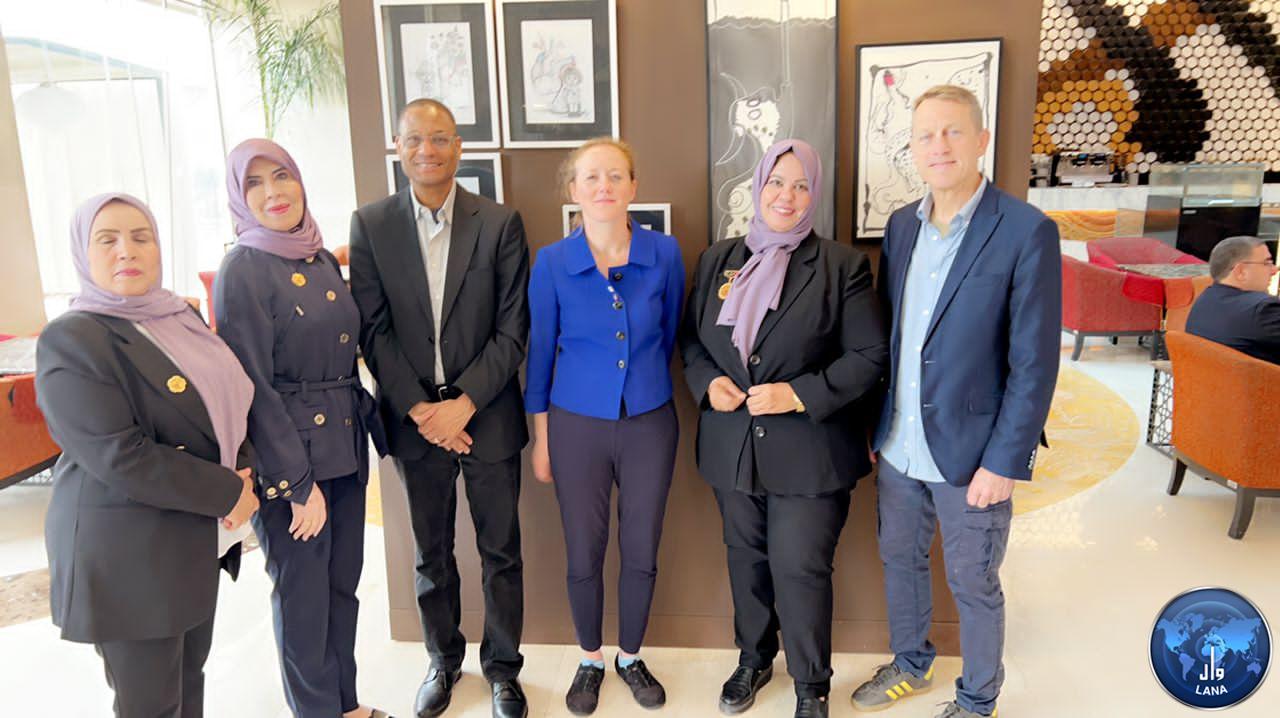 Tunisia, May 21, 2023 (LANA) – Yesterday, Saturday, in Tunis, a delegation from the National Council for Libyan Women discussed with a delegation from the US State Department many issues related to Libyan women, including equal opportunities, renouncing violence, and supporting women economically, politically and socially.
Sources in the National Council for Women told the Libyan News Agency that this meeting, which came at the invitation of the US Embassy in Libya, was attended by the head of the offices and departments of the Council for the western region, Moufida Khalil, and the director of the International Communications Department, Amal Al-Hajj, and the director of the Tarhuna office, Nawara Al-Habashi, on the Libyan side. On the American side, the Acting Middle East and North Africa Office of the US State Department, "Andrew Plitt", the senior official of the Bureau of Democracy and Digital Transformation in the Ministry, Ms. "Vera Zakim", the advisor of the US Agency in the State Department "Clinton White", and Ms. "Mia Life", a political analyst at the US State Department, participated in it.
The sources told (LANA) that the American delegation welcomed the existence of a legal body that can be addressed directly with regard to women in Libya, and affirmed its support for the Council and its desire for joint cooperation.
The sources indicated that the discussion in the meeting focused on the importance of supporting women, women's laws and activities, and the importance of ending violence against women, with an emphasis on equal opportunities for women and men, as well as the importance of the Council's contribution to the upcoming elections.
(LANA)