---
Correspondent (Lana) Al-Jufra: Ajdabiya security seizes a gang of counterfeiters of foreign currency (dollars).
Pulbished on: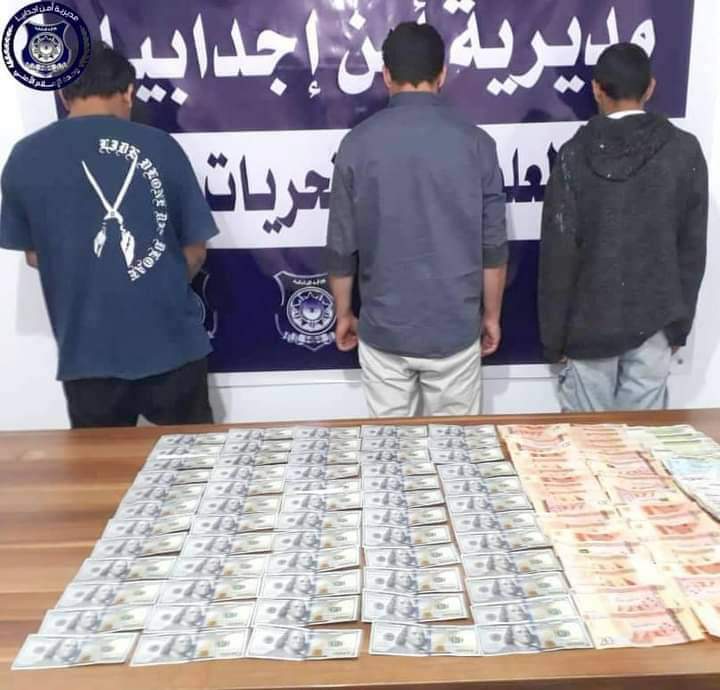 Ajdabiya 21 May 2023 (Lana) The security authorities in Ajdabiya arrested a gang that was involved in forging dollars to sell in the local market.
The security communication office at the Ajdabiya Security Directorate stated that the Information and General Investigations Department received information about the circulation of counterfeit foreign currency in the market, and some people deal with it in exchange offices.
It said that the investigation members of the department, during their monitoring of the exchange offices, revealed that a person offered an amount of 300 forged dollars to one of the offices, and he was arrested and admitted to the charges attributed to him.
According to the office, the accused admitted that a gang had sent him to try selling counterfeit dollars, and the rest of the gang were seized with an amount of 5,700 counterfeit dollars. They confessed to the charges attributed to them of possession of counterfeit foreign currency, dealing with it, and bringing it from outside the country.
=Lana=