---
Al-Menfi: "We aspire to a broader and clearer role for the Arab League in Libya.
Pulbished on: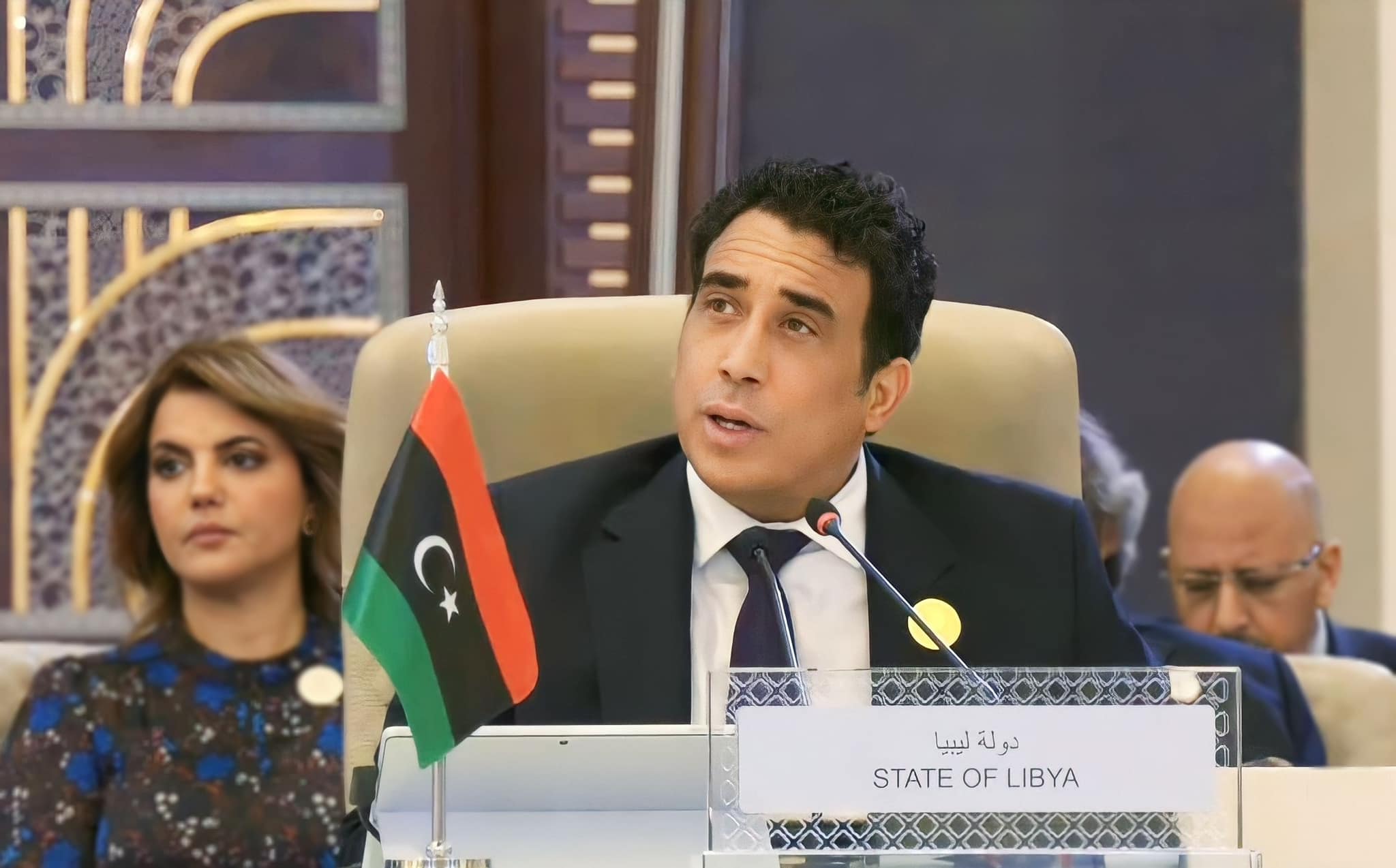 Tripoli 20 May 2023 (Lana) The president of the Presidential Council, Mohamed Al-Menfi, stressed his country's support for achieving Arab solidarity, bridging the rift, and rejecting differences between Arab countries.
Al-Menfi said in his remark during the 32nd Arab Summit, "We aspire to a broader and clearer role for the Arab League by supporting the efforts and role of the African Union and the UN in achieving comprehensive national reconciliation and achieving parliamentary and presidential elections during 2023."
Al-Munfi highlighted that the council continues to supervise, in coordination with the UNSMIL, the work of the "5 + 5" committee to unify the military institution, as part of its efforts to consolidate stability and security in the country.
Al-Menfi reiterated the Council's support for the serious endeavors that were taken in cooperation and coordination with local parties and the Un mission to support the steps of the Parliament and the High Council of State through the 6+6 Committee, which the two councils entrusted with agreeing on electoral laws.
On the other hand, Al-Menfi commended the efforts of Saudi Arabia in Arab reunification, which led to the holding of this summit with all its members, and appreciated the Kingdom's role in reaching a comprehensive solution in Yemen that ends the crisis by agreement between the legitimate government and the Houthis.
He also expressed Libya's readiness to engage in efforts to resolve the Sudanese crisis, which would lead to an end to the fighting between brothers and preserve stability in our region.
=Lana=