---
Al-Mangoush is discussing with her Arab counterparts in Jeddah bilateral relations and coordinating positions on issues on the agenda of the 32nd Arab Summit.
Pulbished on: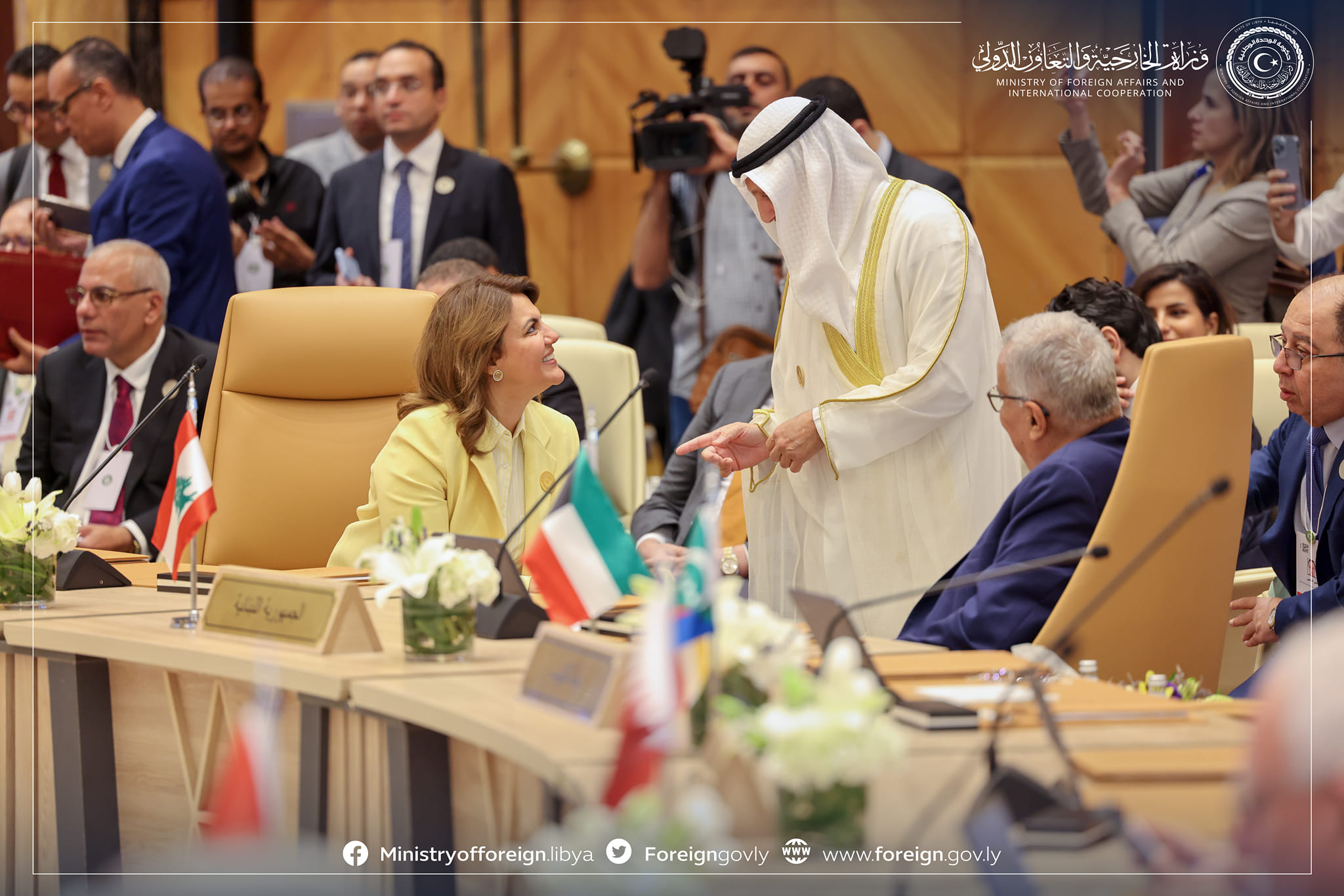 Tripoli, May 18, 2023 (LANA) - The work of the Arab foreign ministers' meeting, preparatory to the Arab League Council at the level of the (32) summit, scheduled for next Friday, kicked off on Wednesday evening in Jeddah, Saudi Arabia, with the participation of the Minister of Foreign Affairs and International Cooperation, "Naglaa Al-Mangoush."
The Ministry of Foreign Affairs stated on its Facebook page that, on the sidelines of the meeting, Al-Mangoush held a number of meetings with her Arab foreign minister counterparts, which dealt with discussing bilateral relations and Arab issues, and coordinating positions on issues on the agenda of the Arab Summit in its current session.
During the preparatory ministerial meeting, according to the same source, the agenda and draft resolutions prepared by the permanent delegates were discussed in their meetings, to be approved by foreign ministers in preparation for submitting draft resolutions to Arab leaders at the level of the summit scheduled for tomorrow, Friday.
.... (LANA) ....