---
Al-Lafi is discussing with Batili the cooperation between the government and the international mission to make the elections a success.
Pulbished on: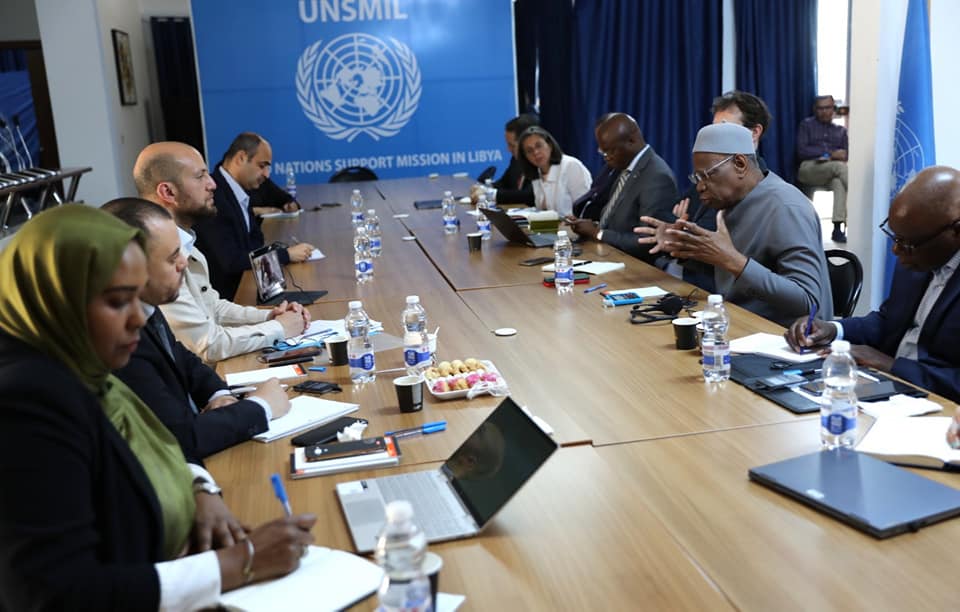 Tripoli, May 18, 2023 (LANA) - Minister of State for Communication and Political Affairs and Head of the Communication Team with the UN Mission in Libya, Walid Al-Lafi, discussed with the head of the mission, Abdullah Batili, ways to support cooperation between the two sides.
The meeting, which was held at the mission's headquarters in Tripoli, was attended by a member of the communication team and advisor, Abdul Majeed Mlaikta, deputy and members of the UN mission in Libya, according to the government of national unity on its Facebook page.
During the meeting, they discussed ways to support cooperation between the government of national unity and the mission, to implement a number of programs that contribute to the success of the expected electoral process.
It was agreed during the meeting, according to the same source, to form joint organizational teams to coordinate efforts and exchange views between the two parties.
Batili was briefed on the efforts of cooperation and coordination between the government and the High Electoral Commission, and the activity of the Ministerial Committee to Support Elections, in supporting the government's momentum for the electoral process.
Al-Lafi, according to the source, touched on the government's efforts to establish the General Authority for Monitoring Media Content, which aims to provide a safer media environment for elections.