---
(Batili) and (Al-Lafi) stress the necessity of restoring confidence between the competitors for power for the success of the elections
Pulbished on: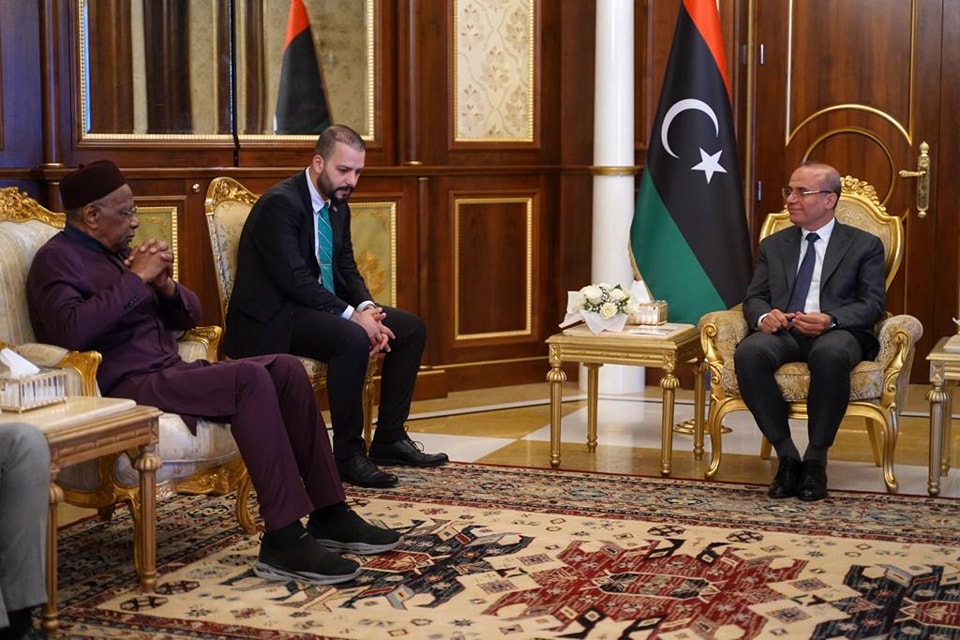 Tripoli, March 27, 2023 (LANA) - The Vice-President of the Presidential Council, Abdullah Al-Lafi, discussed with the UN envoy, "Abdullah Batili," the latest developments in the political and security scene, and ways to advance the political process to reach the elections.
According to a statement issued by the Presidential Council, Batili briefed Lafi about his meeting with security and military leaders in Tripoli yesterday evening, and his consultations with local and international parties to ensure holding elections during the current year.
The meeting will discuss the file of national reconciliation and the steps taken by the Council to convene the comprehensive conference for reconciliation.
Al-Lafi said in a tweet on Twitter, "During the meeting, we stressed the need to accelerate progress towards the elections, noting the emphasis on the need for guarantees that enable the restoration of confidence between the political parties competing for power to ensure the success of the elections and the participation of all in them."
... (LANA)...