---
US Assistant Secretary of State affirms her country's support for Batili's efforts regarding the elections.
Pulbished on: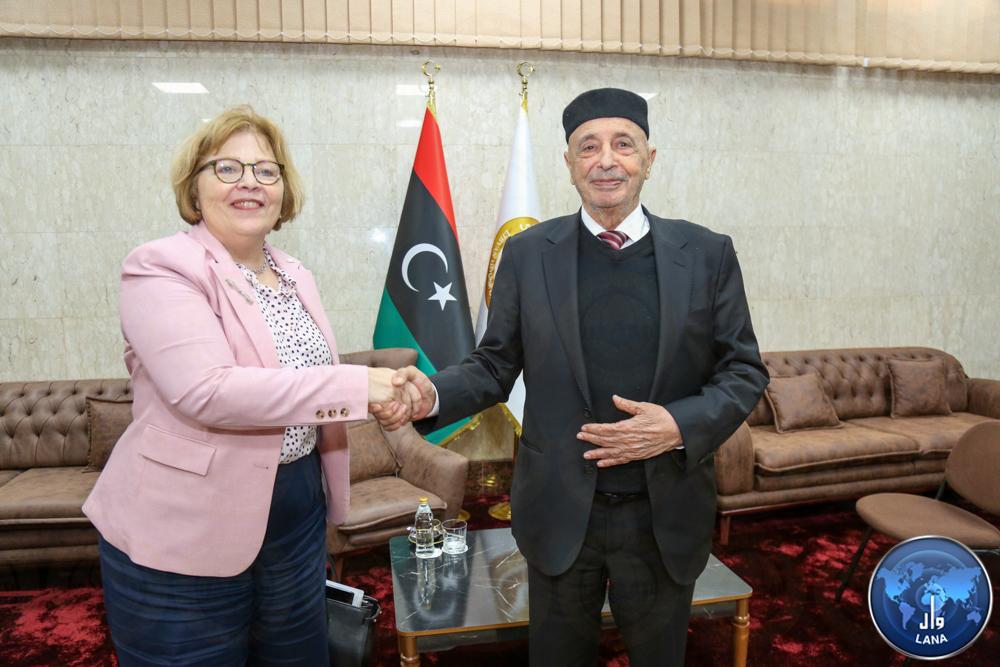 Tripoli, March 20, 2023 (LANA) - The Assistant Foreign Minister for Near Eastern Affairs, "Barbara Leaf", affirmed her country's support for the efforts of UN Envoy Batili regarding the elections, and called on the Libyan parties to join this track.
This came in a tweet published by the US embassy on its Twitter account, after meeting with Parliament Speaker Agiela Saleh.
Today, Monday, Parliament Speaker Aguila Saleh received the US Assistant Secretary of State for Middle East Affairs, Barbara Leaf, and her accompanying official delegation, which included the US envoy to Libya, Richard Norland, and the Chargé d'Affairs of the US Embassy to Libya, Leslie Ordman.