---
Libyan Civil Aviation Authority discusses with the Italian Ambassador the restrictions of the Italian Government on Libyan airlines.
Pulbished on: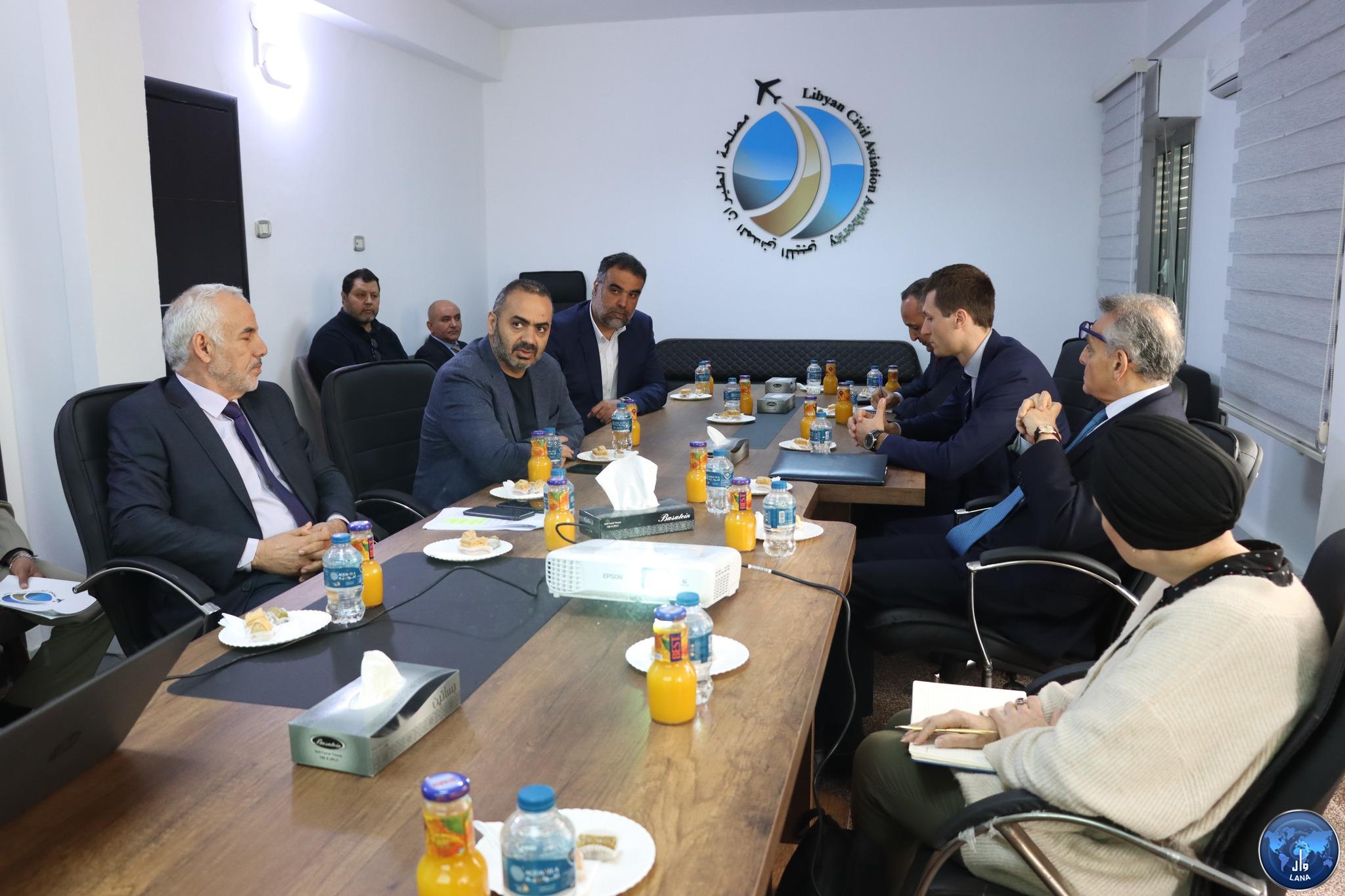 Tripoli 20 March 2023 (Lana) The Head of the Civil Aviation Authority, Mohammed Ashlibak, discussed yesterday with the Italian Ambassador to Libya, Giuseppe Buccino, restrictions imposed by the Italian Government on the Libyan airlines between the two countries and how to set up a mechanism to lift these restrictions.
This came during the meeting held at the headquarters of the Civil Aviation Authority in Tripoli, in the presence of the Undersecretary of the GNU Ministry of Transportation for Air Transport Affairs, Khaled Al-Suisi, the head of the Airports Authority, Mohammed Fasatawi, the rapporteur of the communication committee with the Italian side to restore air traffic between the two countries, the director of the Airport Safety Standards Office, and the Regional Director for North Africa and the Middle East.
According to the Authority's SMS Page, the Aviation Authority presented, on the sidelines of the meeting, a visual presentation explaining the mechanism of the work program related to lifting the air embargo and presenting the percentage of achievement that has been achieved, in addition to the steps taken in implementing the program to enhance civil aviation security.
During the meeting, the set dates for the completion of the required fields of work were agreed upon, as well as the visit of the technical team of the Italian Civil Aviation to Libya and the meeting with the competent departments of the Libyan Civil Aviation Authority within a maximum period of one month, so that in this meeting it will be agreed to develop suitable solutions between the two countries.
Buccino expressed his full support for the mechanism that has been implemented, stressing that he will convey a clear image to the Italian Civil Aviation Authority.
=Lana=