---
Ministry of Labor participates in the international strategic workshop in Italy.
Pulbished on: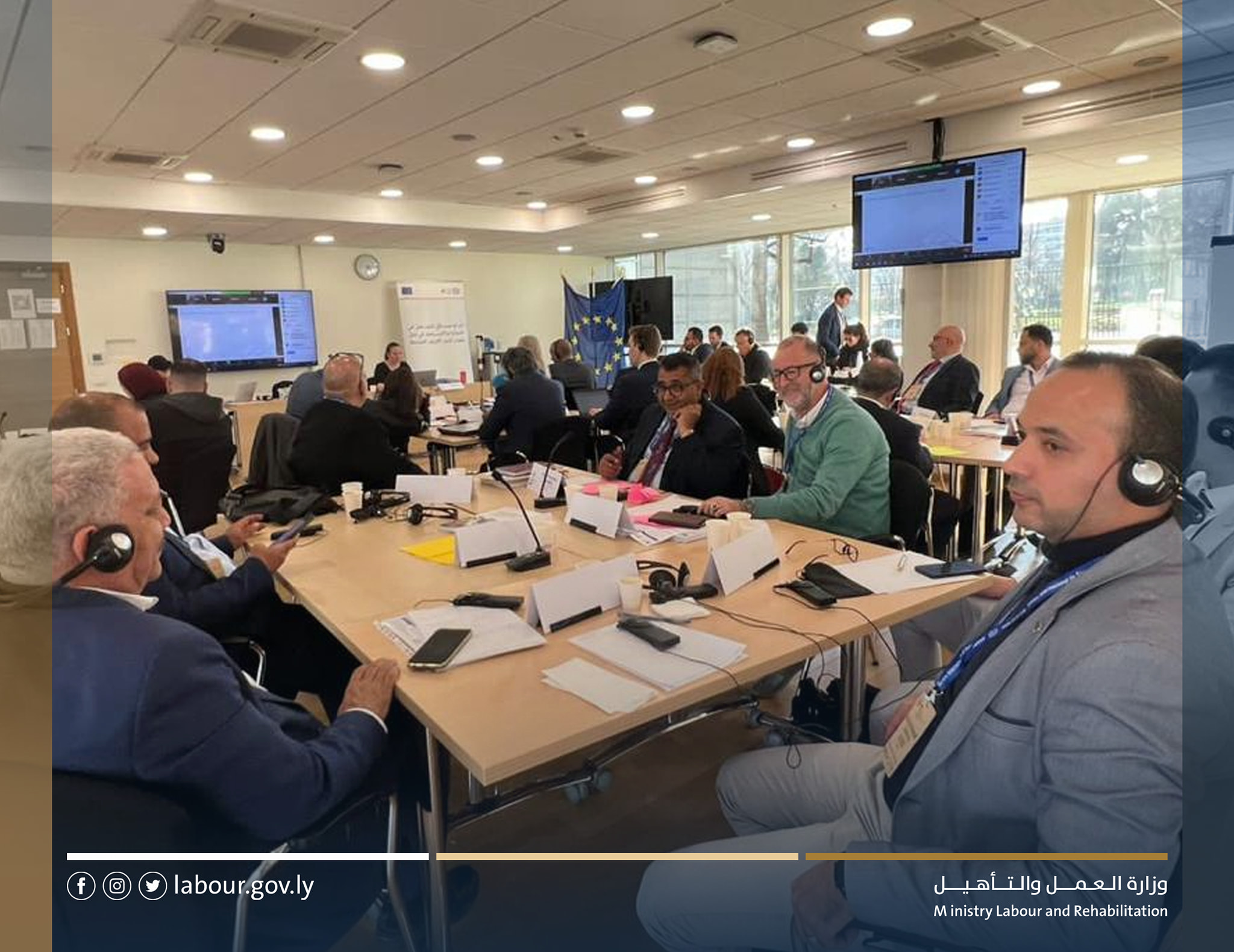 Turin, March 18, 2023 (LANA) - The Ministry of Labor and Rehabilitation participated in the strategic workshop organized by the International Labor Organization in the project to integrate employment issues in the countries of the southern Mediterranean, in the city of "Turin" in Italy.
According to the Ministry of Labor on its official page, the advisor to the Minister of Labor and Rehabilitation, Dr. Al-Sayeh Abu Darbalah, accompanied by a delegation from the Department of International Organizations at the Ministry of Foreign Affairs and International Cooperation, negotiated with the director and members of the project to integrate issues related to the employment of job seekers, re-employment of employees, support for small and medium-sized companies, and strengthening the capabilities of entrepreneurs and productive families. Through training and qualification to manage these projects in accordance with commercial and industrial investment policies through the stages of preparation and implementation of the project.
The International Labor Organization supervised the organization of the workshop, with the participation of the countries of the southern Mediterranean, Libya, Palestine, Jordan, Egypt, Tunisia, Algeria, Morocco and Lebanon in its first phase, where industrial investment and trade policies are at the heart of economic transformation, strategies rich in job opportunities in the countries of the southern Mediterranean basin.
The project aims to develop these policies and their impact on economic transformation, diversification of exports and the labor market with a focus on job seekers, in addition to promoting small and medium enterprises in the region. It also provides an analysis of future trends affecting the labor market in the region.
=Lana=