---
NCD and Department of Moral Guidance stress importance of drafting national strategy for social protection.
Pulbished on: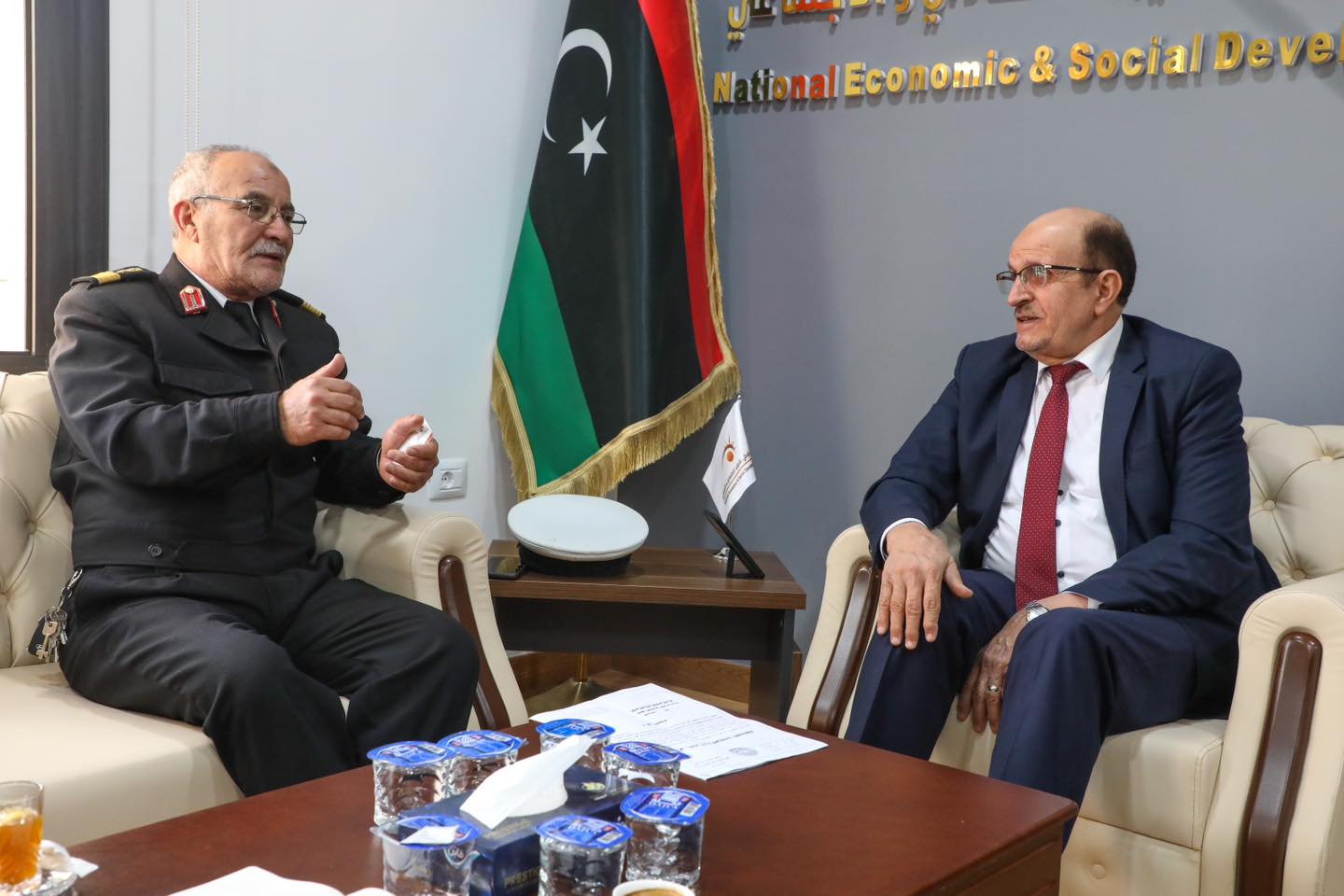 Tripoli, March 15, 2023 (LANA) - Director General of the National Council for Economic and Social Development, Mahmoud Al Futaisi and the Director of the Moral Guidance Department at the General Staff of the Libyan Army, Ayoub Qassem, stressed importance of the draft national strategy for social protection.
The council's sources stated that the joint meeting that was held between the two sides comes as a result of the Prime Minister's circular regarding directing the public institutions of the state that the council be the umbrella for projects and activities that fall under the concept of social protection.
Al-Futaisi clarified during the meeting the importance of the project, its general objectives, the target segments, and the proposed programs and activities for the themes (social assistance, social insurance, and the labour market).
For his part, Qassim expressed his thanks and appreciation for the Council's initiative to pay attention to such projects, given the absence of a clear vision to support the vulnerable groups in Libya, and expressed his cooperation to support the project at this stage, because of its great importance to the members of the military institution.
At the end of the meeting, it was agreed that there would be continuous communication to include the proposals and initiatives of the Chief of Staff, in the initial draft of the strategy for social protection by including some vulnerable groups related to the Chief of the General Staff and identifying some activities and programs supporting them.
=Lana=