---
The work of the inclusive national forum begins the day after tomorrow in the city of Al-Khums
Pulbished on: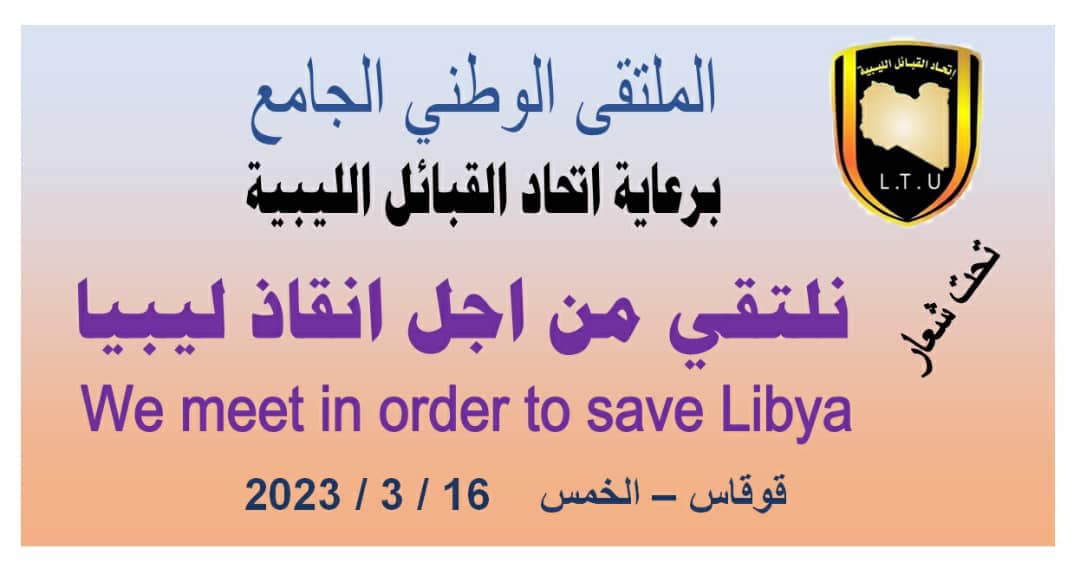 Tripoli, March 14, 2023 (LANA) - The Vice President of the "Union of Libyan Tribes", Dr. Faraj Talouba, announced that the inclusive National Forum will start its work the day after tomorrow, Thursday, corresponding to the 16th of March, in the city of Al-Khums.
Dr. Talluba said, in contact with the Libyan News Agency, that this forum, which will be held under the auspices of the Libyan Tribes Union, will start its work in "Caucasus" in the city of Al-Khums, and it will include the tribal component from the entire Libyan territory under the slogan: "We meet in order to save Libya."
The Vice President of the Libyan Tribes Union added, saying: (This forum is a meeting for all Libyans and hosted by the struggling Marghana tribe, and includes representatives of the tribes and components of the Libyan people that are not adopted by any party, entity or political body, as it calls for the Libyan national will away from alignments, exclusion and marginalization to declare our will above Our land without dictates or agendas)
...(LANA)...