---
Jordan is ready to cooperate with Libya in the medical field, capacity building and infrastructure development
Pulbished on: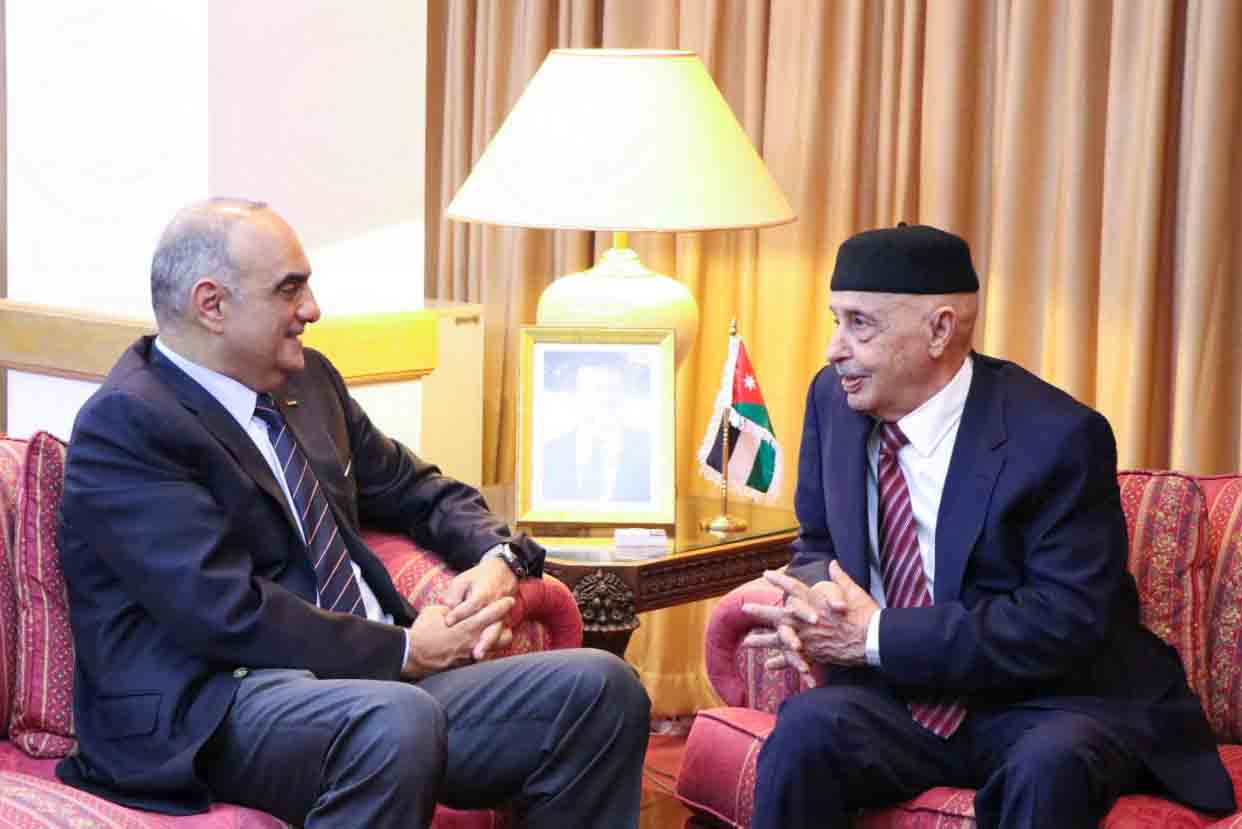 Amman, March 14, 2023 (LANA) - Jordanian Prime Minister Bishr Al-Khasawneh expressed his country's readiness to cooperate with Libya in various fields, especially with regard to capacity building, the medical field, and infrastructure.
This came during a meeting between the Jordanian Prime Minister and Parliament Speaker Aguila Saleh, on Tuesday, during the latter's visit to the capital, Amman.
Parliament spokesman Abdullah Blehaq said that Counselor Aguila Saleh praised Jordan's continued support ,under the leadership of King Abdullah II, to Libya and its people, stressing the close and historical relationship between the two brotherly countries.
For his part, the Jordanian Prime Minister affirmed the depth of the historical relationship that unites the two countries and peoples, and the joint keenness to strengthen and develop it in various fields, reiterating Jordan's support for efforts aimed at protecting Libya's unity, ensuring its security and stability, and restoring its leading role in the Arab and international arenas.
..(LANA)..