---
Parliament Speaker Aguila Saleh discusses with his Jordanian counterpart the political developments in Libya
Pulbished on: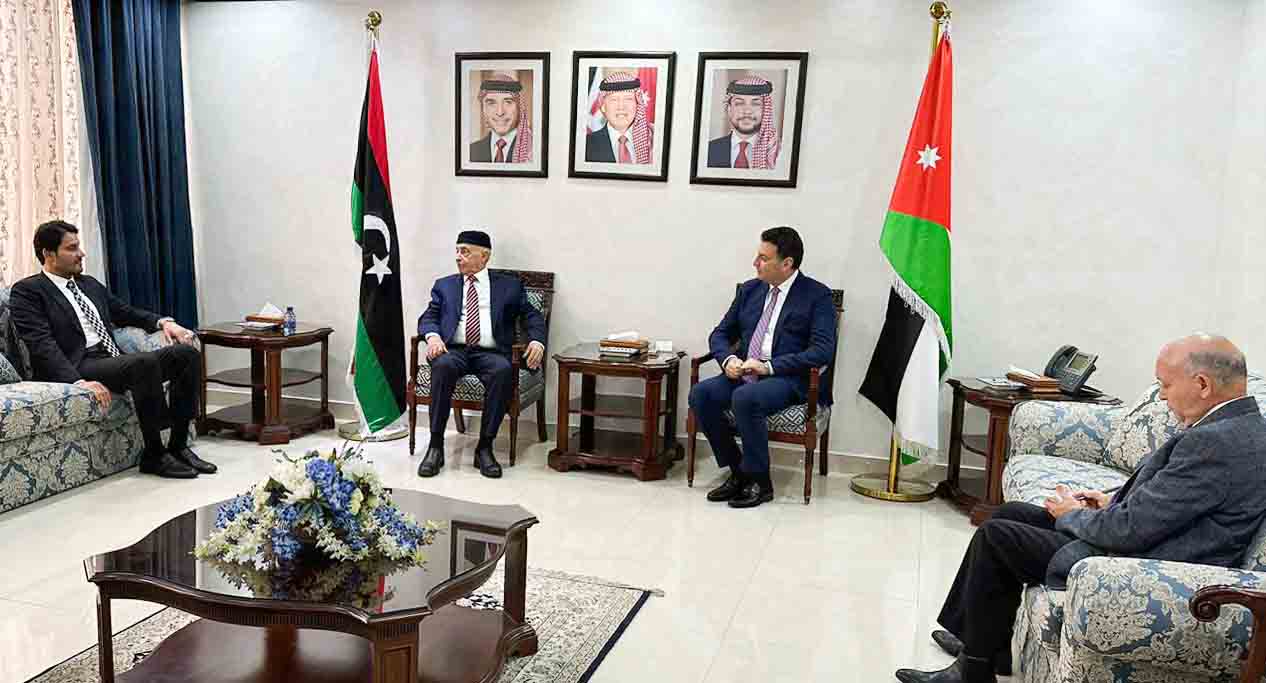 Amman, March 14, 2023 (LANA) - Speaker of the House of Representatives, "Aqeela Saleh," discussed with the Speaker of the Jordanian Parliament, "Ahmed Al-Safadi," developments in the situation on the Libyan scene, and the efforts exerted in the war on terrorism.
This came during a meeting that brought together Parliament Speaker Aguila Saleh with his Jordanian counterpart, on Tuesday, in the Jordanian capital, Amman, where Saleh arrived earlier this morning.
A spokesman for the House of Representatives said that the Speaker of the Jordanian Parliament affirmed his country's support for efforts to reach a political solution in Libya that restores security and stability, contributes to building institutions, fulfills the aspirations of the Libyans and preserves their capabilities, security and stability.
The meeting was attended by the First Deputy Speaker of the Jordanian Parliament, Ahmed Al-Khalayleh, the Second Deputy, Dr. Nassar Al-Haisah, the Assistant Speaker of the Parliament, Dhiab Al-Masaeed, Dr. Wael Razzouk, the two deputies, Andre Hawary and Asma Al-Rawahneh, and the Libyan delegation accompanying the Speaker of the Parliament, Aqeela Saleh.
=Lana=