---
Bashagha welcomes Bathily's initiative to organize elections and stresses Libyan ownership to solve current crisis
Pulbished on: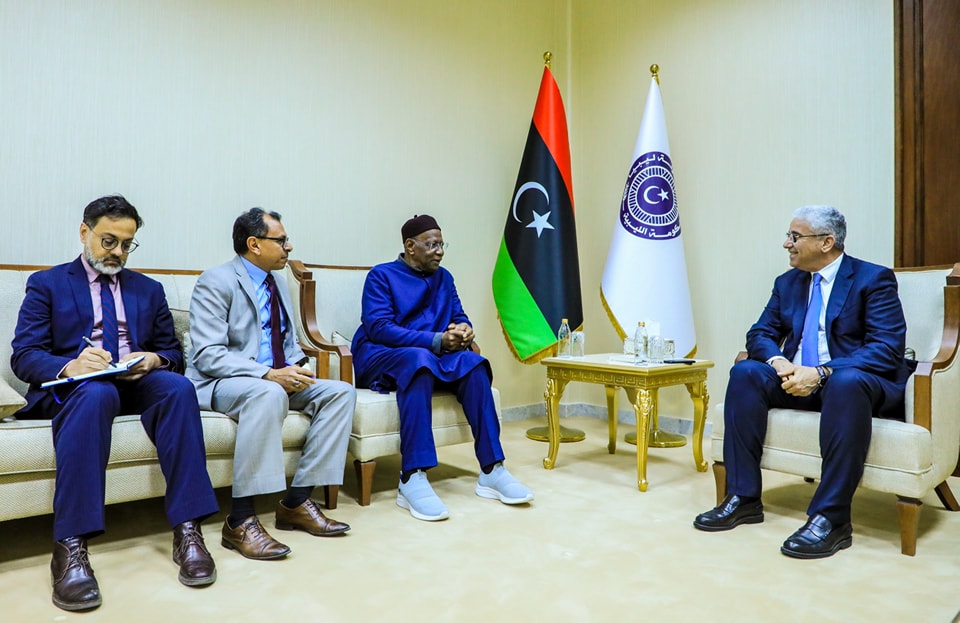 Benghazi, March 13, 2023 (LANA) – The head of the Libyan government affiliated to the House of Representatives, Fathi Bashagha, welcomed Monday the initiative of the UN envoy, Abdoulaye Bathily, based on breaking the political stalemate and organizing elections.
This came during a meeting between Bashagha and Bathily, on Monday in Benghazi, as part of the consultations that the UN envoy is conducting with the various Libyan political parties regarding his initiative to hold elections before the end of 2023 and the mechanisms for their implementation in agreement with the various parties.
Bashagha said in tweets on his Twitter account after, 'I stressed the Libyan ownership to solve the current crisis and make more efforts to increase the rapprochement between the House of Representatives and the High Council of State to implement the electoral laws as soon as possible'.
He added, 'During my meeting with the UN envoy Abdoulaye Bathily in Benghazi, I reaffirmed the legitimacy of the Libyan government and its full readiness to support the efforts of the UN mission to achieve the aspirations of the Libyan people for change and democratic transition and to make 2023 year of elections.
=Lana=