---
Discussing the strengthening of cooperation between the Ministry of Planning and World Bank Group.
Pulbished on: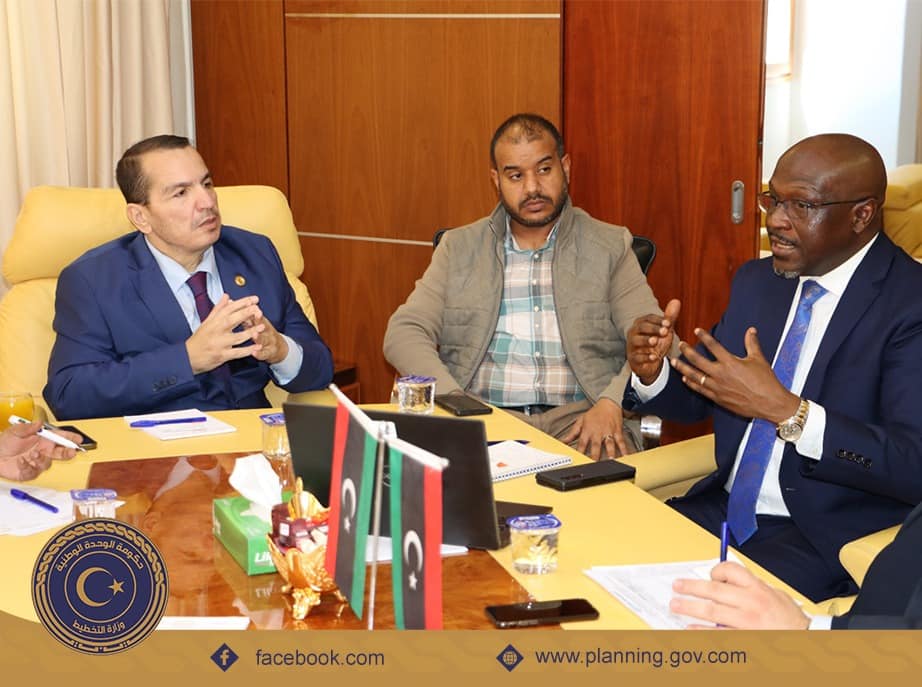 Tripoli 13 March 2023 (Lana) The Minister of Planning, Mohamed Al-Zeydani, discussed with the Reforms and Development Team World Bank Group's Public Finance Department in Libya, "Winston Cole", enhancing cooperation between the two parts.
The meeting, which was held yesterday, discussed the latest developments of the budget classification project, consolidated accounts guide, and the government financial information management system, and what has been worked on in coordination with the relevant government agencies, in addition to the observations of the Ministry of Planning in this regard.
The Minister stressed support for all initiatives aimed at strengthening the management of public finances in Libya, and all programs aimed at applying international best practices in the area of public finance management and benefiting from the expertise of the World Bank and joint cooperation to implement other programs in a way that enhances the principles of disclosure and transparency, and achieves national priorities in various areas of development.
=Lana=