---
Doctors at Al-Khadra Hospital perform an operation to implant aortic valve through a catheter.
Pulbished on: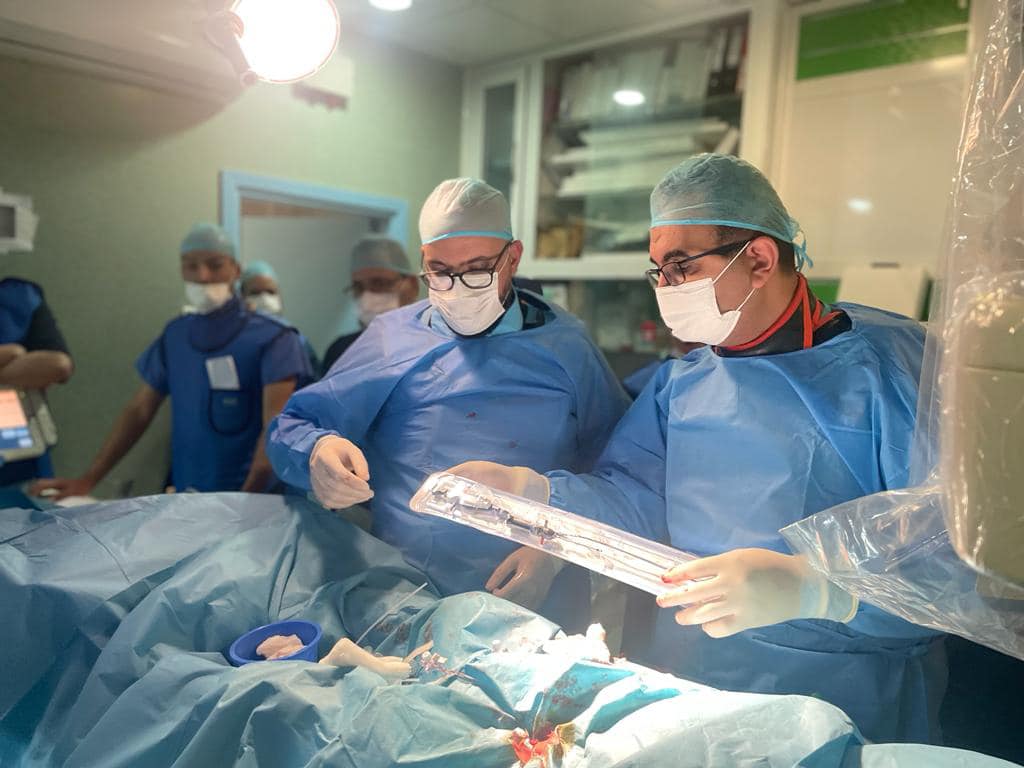 Tripoli, March 12, 2023 (LANA) - Doctors at Al-Hadba Al-Khadra General Hospital in Tripoli performed an operation on a patient to transplant the aortic valve, through catheterization, using a new technique called "TAVI" .
Director of the hospital, Mohamed Al-Rajhi, stated that this type of operation is being conducted for the first time in the public sector in Libya, and it is considered one of the advanced medical techniques that are used to perform the operation of changing, or replacing a damaged or narrowed aortic valve through cardiac catheterization without surgery.
The Undersecretary of the Ministry of Health for Hospital Affairs, Saad El-Din Abdel-Wakeel, praised the efforts of the medical team that performed the operation, expressing during his visit to the hospital to follow up the operation, his confidence in the ability of national cadres to harness medical technology in serving and treating patients with international techniques.
=Lana=