---
Activities of scientific forum organized by African Union's ECOSOCC kicks off in Tripoli.
Pulbished on: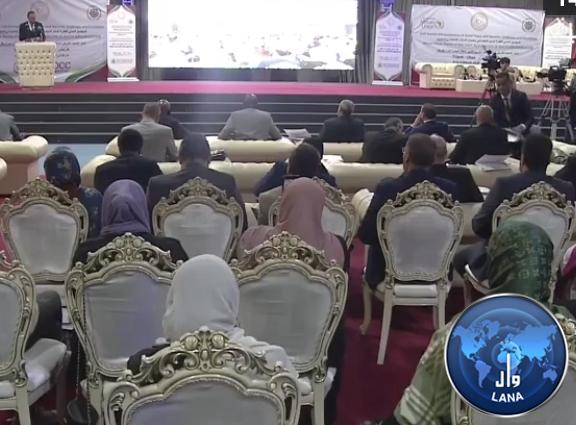 Tripoli, March 6, 2023 (LANA) - The activities of the Scientific Forum, organized by the African Union's Economic, Social and Cultural Council (ECOSOCC), kicked off, Monday, under AU slogan for 2023: "Accelerating the implementation of the African Continental Free Trade Area."
The opening session of the forum was attended by the head of the Government of National Unity, Abdul Hamid al-Dabiba, a number of ministers and government institutions, director of the National Council for Economic and Social Development, president of the Chamber of Commerce and Industry, representatives of civil society, and a number of representatives of the councils from African Union and the Arab Maghreb.
The forum will discuss several themes, the most important of which are civil society, the promotion of a culture of citizenship and social peace, the role of moderate religious discourse in promoting social peace, culture and the environment as the driver for building social peace, rebuilding security and community peace within the framework of a reform policy within the path of democratic transition, and civil society ensuring the strategy of political development and societal support for the Libyan national constitutional path, and the role of youth and women in building social peace.
=Lana=