---
Batili and Haftar agree on the urgent need to unify institutions, including the military.
Pulbished on: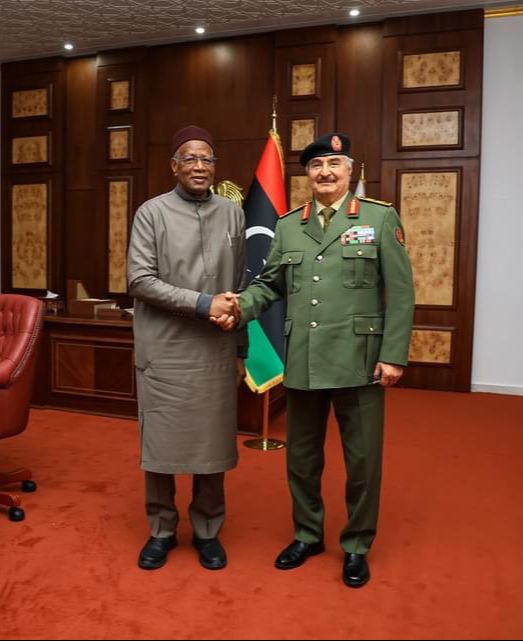 Tripoli, February 06, 2023 (LANA) - The Special Representative of the Secretary-General of the United Nations, "Abdullah Batili," met today, Monday, in Benghazi, Field Marshal "Khalifa Haftar" to discuss the current political, security and societal situation in Libya.
"It was agreed that all parties should participate constructively and without delay in developing a constitutional framework to facilitate free, fair and transparent elections in 2023," Batili said in a tweet that he posted on his Twitter account.
"I asked Field Marshal Haftar to continue his support for the 5 + 5 Joint Military Committee, and I commended his commitment to support the implementation of the action plan for the withdrawal of foreign fighters, foreign forces and mercenaries. This will contribute to achieving sustainable peace and stability in Libya," Batili continued in his tweet.
The UN envoy added that it was agreed on the urgent need to unify state institutions, including the military, and to promote transparent management of national resources to ensure the benefit of all segments of the Libyan people.
... (LANA) ...