---
Shakshak and Al-Dabaiba discuss the criteria for disclosure and geographical distribution of development projects for the year 2023.
Pulbished on: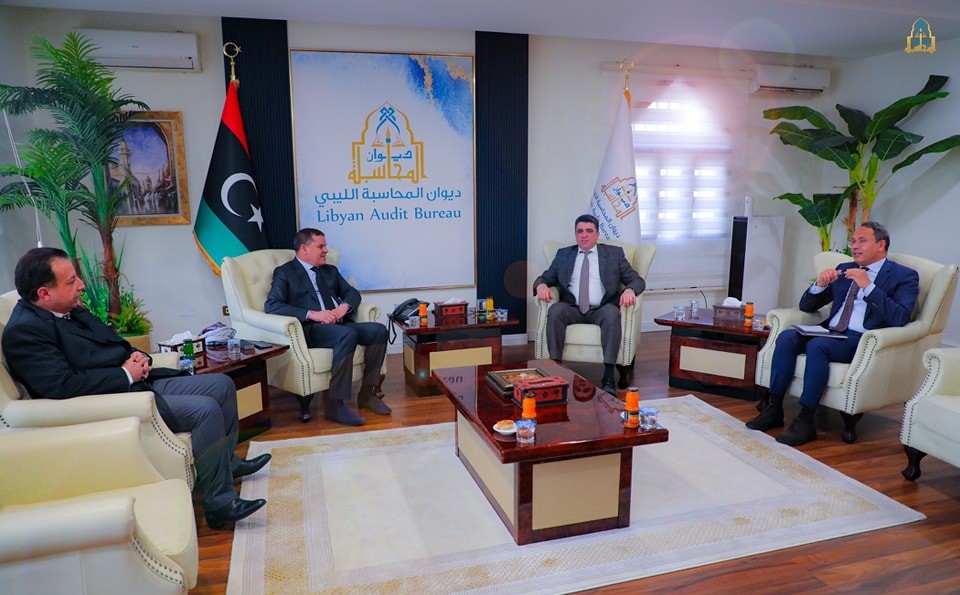 Tripoli, February 05, 2023 (LANA) - The meeting held by the President of the Audit Bureau, "Khaled Shakshak," with the head of the Government of National Unity, "Abdul Hamid Dabaiba," was devoted to discussing the government's development plan for the year 2023.
The meeting, which was attended by the Minister of State for Prime Minister and Council of Ministers Affairs, Adel Jumaa, and the Director of the General Administration for Sovereign Sector Oversight, Reda Qarqab, reviewed strategic projects, including sports stadiums in various Libyan regions, educational schools, and the completion of projects that the government embarked on establishing during the past year. .
During the meeting, the two sides stressed the observance of the standards of disclosure, geographical distribution, and the possibility of completion within the deadlines set for the implementation of these projects, according to what was published by the media office of the Bureau on its official Facebook page.
Shakshak affirmed his support for development programs as a matter of continuous follow-up and attention from the competent departments of the State Audit Bureau.
... (LANA) ...