---
During his meeting with Ambassador Ohnmacht: Al-Aqouri praises Germany's efforts to support peace and stability in Libya.
Pulbished on: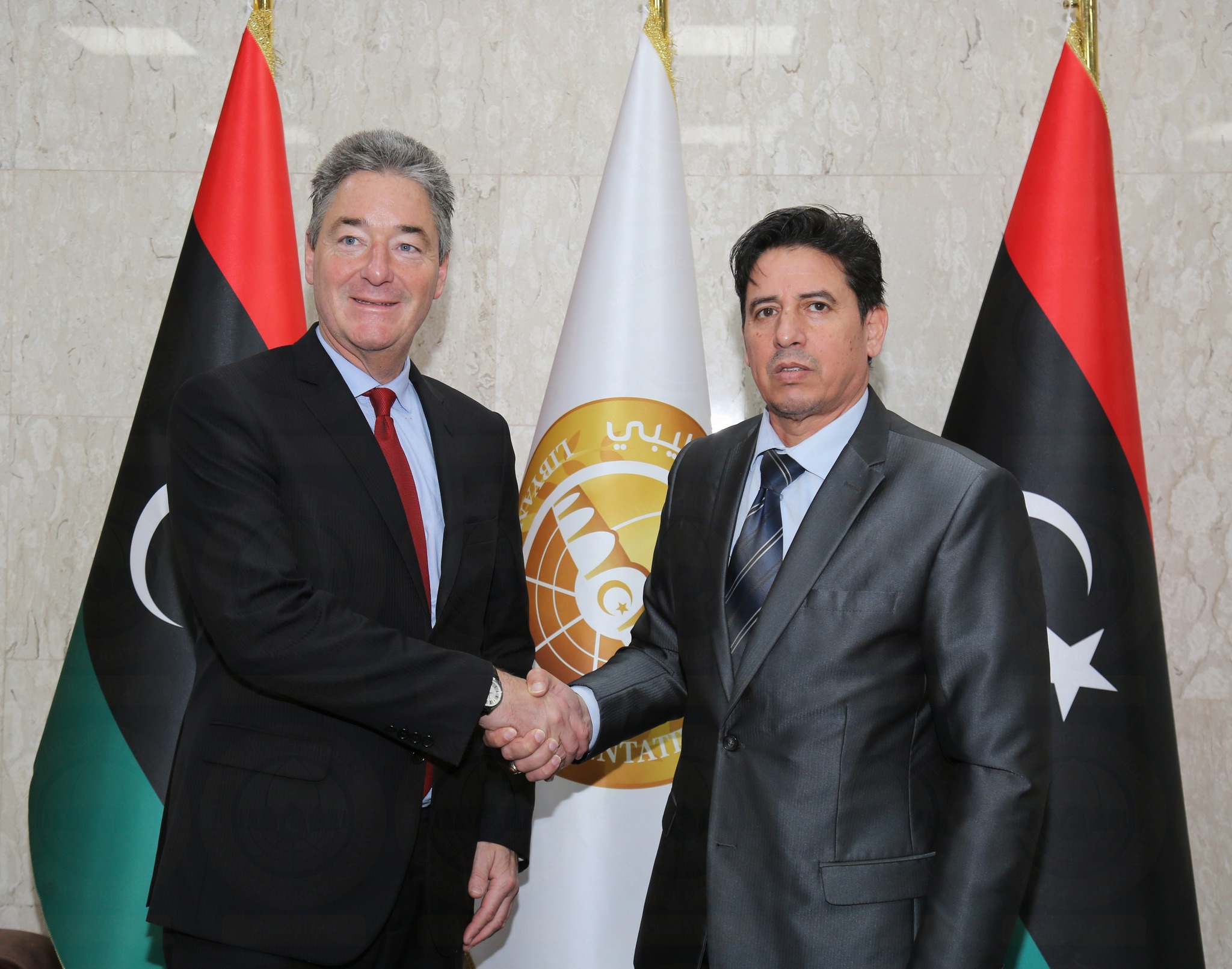 Benghazi, February 01, 2023 (LANA) - Chairman of the Foreign Affairs Committee in the House of Representatives, "Youssef Al-Aqouri," stressed the importance of German companies returning to work in Libya, noting that the German model is an example to follow in terms of economy, unity and democratic transformation.
This came during his meeting today, Wednesday, at the headquarters of the House of Representatives in the city of Benghazi, the Ambassador of the Republic of Germany to Libya, "Michael Ohnmacht," to discuss the latest developments and a number of files of common interest between the two countries.
He also reviewed for the meeting a number of files of common interest between the two countries, most notably the joint cooperation programs and the results of the Berlin Conference, the immigration file, and joint coordination to confront the exacerbation of the crisis.
Al-Aqouri renewed his thanks for the efforts of the Republic of Germany to support peace in Libya, referring to the projects of the German agency GIZ to support local governance, the importance of these projects and the need to provide all information about them and increase the role of the Libyan side in designing its programs.
For his part, the German ambassador "Ohnmacht" stressed the depth of relations between the two countries and his keenness to follow up issues of common interest within the scope of his competence.
... (LANA)...