---
Minister of Heath discusses with Representatives of Libyan-Turkish Hospital strengthening of cooperation in area of treatment services.
Pulbished on: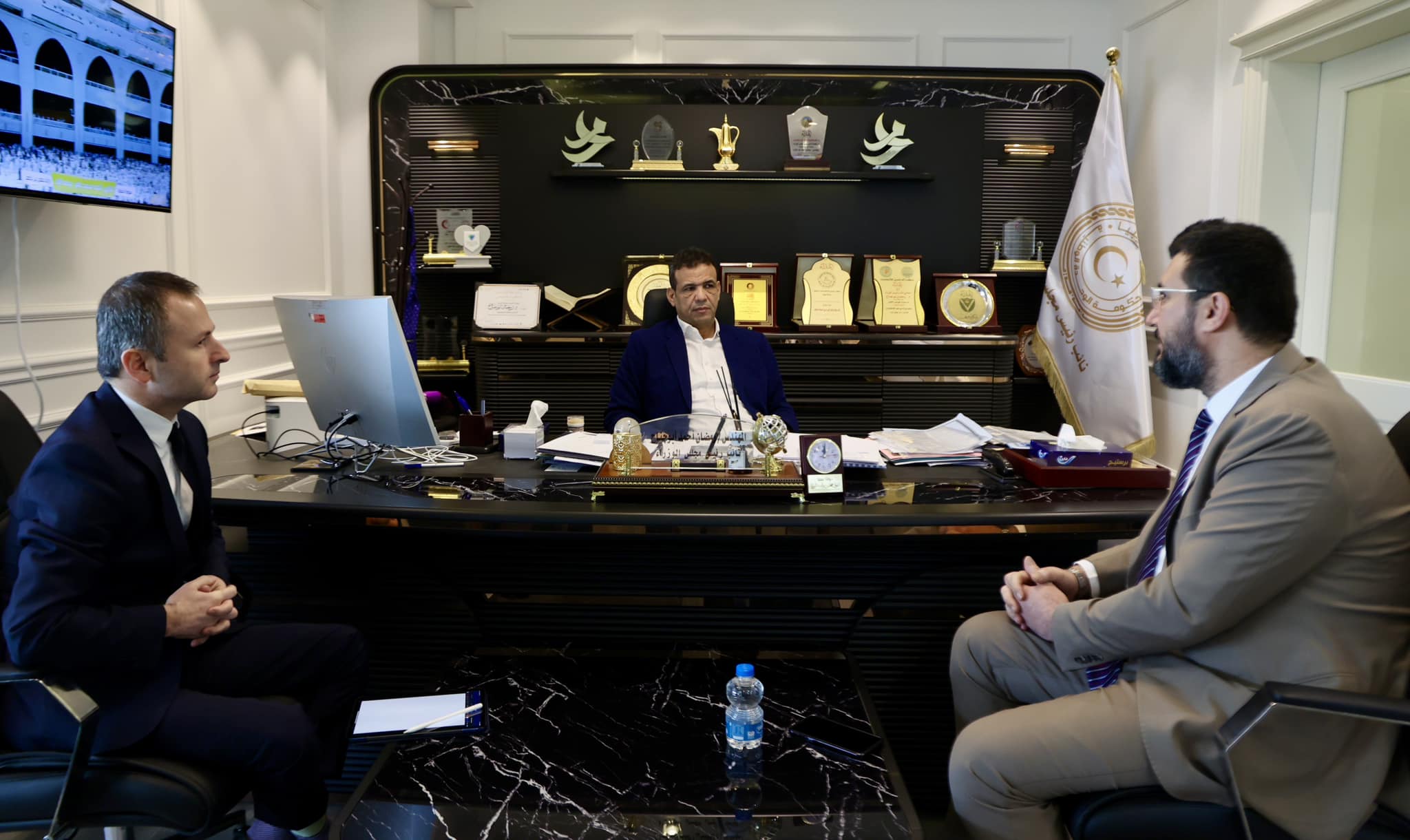 Tripoli 31 January 2023 (Lana) Deputy Prime Minister - Acting Minister of Health, Ramadan Abu-Janah, met, Monday, founding Head of the Libyan-Turkish Hospital, Abdul-Hamid Karenfil, and Director-General of the hospital, Tuncay Arslan, in the presence of Assistant Director-General, Swash Juma'a.
The SMS Page of the Ministry of Health stated that the meeting discussed strengthening of joint cooperation between the Ministry of Health and the Hospital located in Misurata, in area of providing treatment services in the specialties of cardiovascular surgery, orthopedics and fractures, brain, nerve and spinal cord surgery, and infectious diseases.
Abu-Janah stressed ,in his remark, that investment in health field is one of the most important basic determinants of the health development process, in cooperation with countries with successful experiences in this regard, and pushing them to direct investment in the field of private hospitals, indicating that the Ministry is seeking to attract foreign investments and directing them to the public and private sectors in Libya, in order to achieve goals of sustainable development.
=Lana=