---
Al-Mashri and the Dutch ambassador to Libya agree on the importance of comprehensive national reconciliation in the country.
Pulbished on: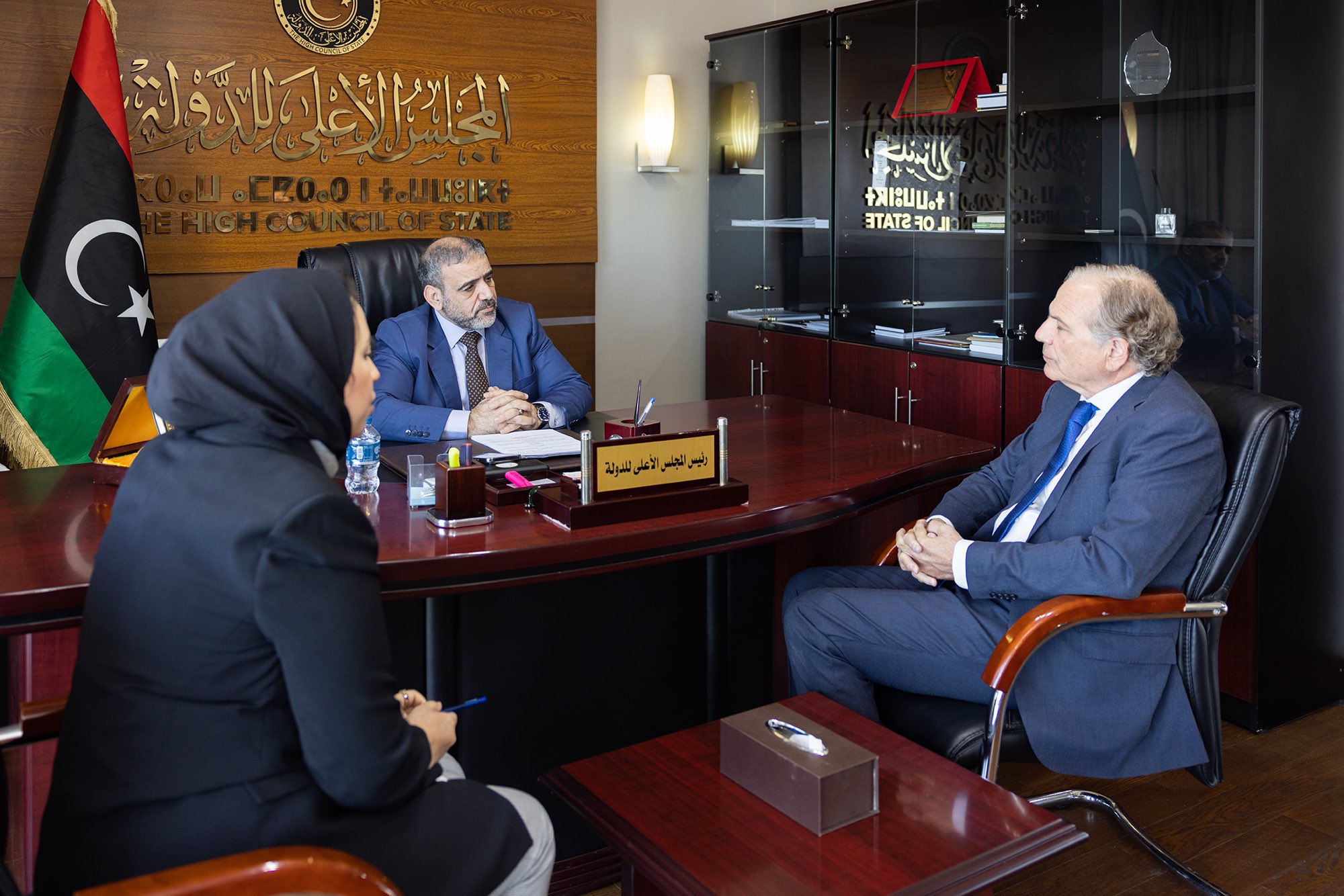 Tripoli, January 29, 2023 (LANA) - Today, Sunday, the Dutch Ambassador to Libya, "Dolf Hogewoning", discussed with the President of the High Council of State, "Khaled Al-Mashri," developments in the country.
According to what Hogewoning posted on his Twitter account, the two sides agreed on the importance of the comprehensive national reconciliation process in the country in line with transitional justice.
During the meeting, the Dutch ambassador praised the efforts of the House of Representatives and the State Council to agree on outstanding issues as soon as possible.
... (LANA) ...