---
Ministry of Economy discusses encouraging private sector activity to contribute to food and drug security.
Pulbished on: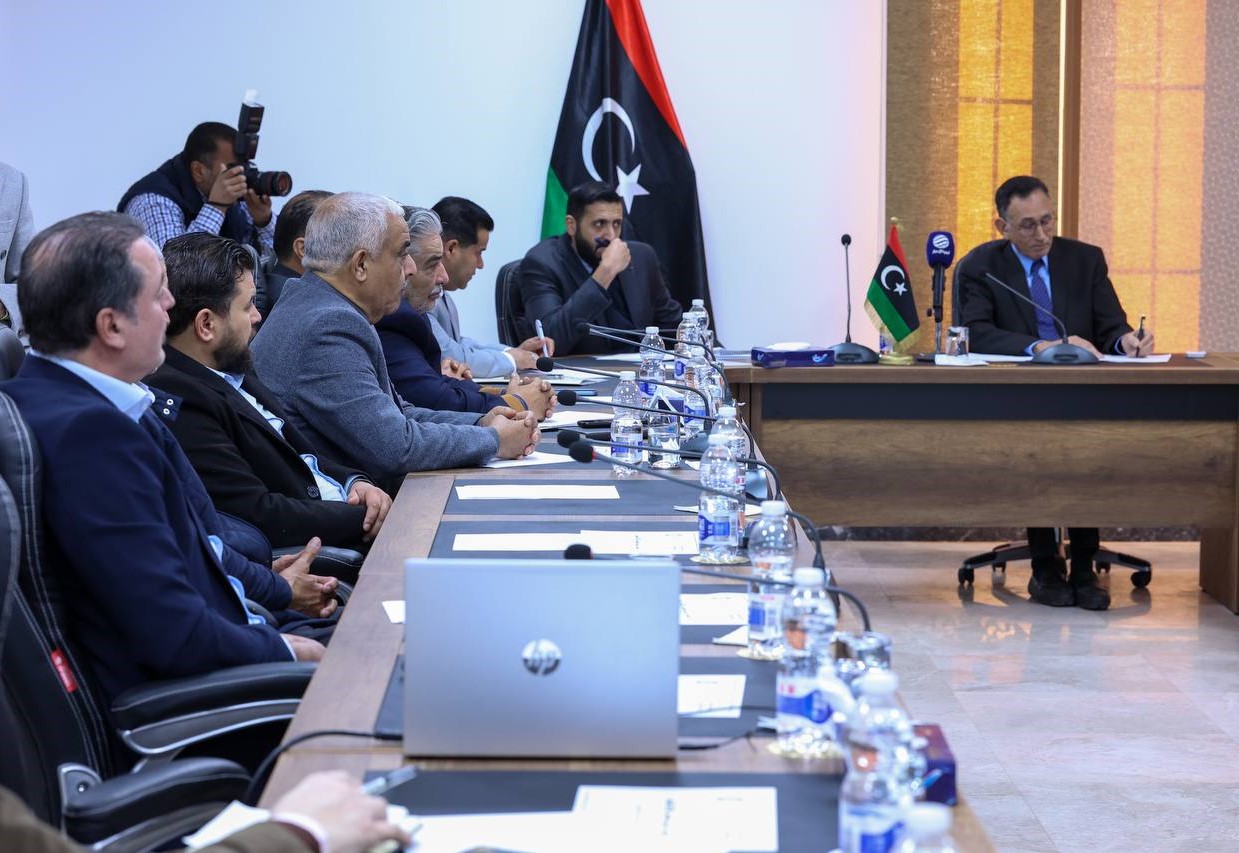 Tripoli, January 29, 2023 (LANA) - Minister of Economy and Trade, Mohammed Al-Hawij, held a meeting that included heads of the councils of the Chambers of Commerce, Industry and Agriculture, Chairperson of Business Owners Council, the Executive Director of the Libyan Industry Federation, and the head of farmers union, in the presence of the Undersecretaries of the Ministry, in order to develop a vision to encourage private sector activity to ensure the development of the economy, and contriobut to food and drug security.
The meeting stressed that cooperation between private and public sectors in line with the current situation of the state and the need to allocate a budget for food security, and work to overcome the difficulties and obstacles facing the private sector and business owners and ways to address them.
The minister called for the adoption of slaughterhouses and slaughter centers in the regions, stressing the importance of the role of the Chambers of Commerce, Industry and Agriculture, the Council of Business Owners and the Federation of Libyan Industry in motivating merchants and businessmen to invest in agriculture and industry in order to achieve food and drug security locally.
=Lana=