---
Italian media: Meloni visits Libya on Saturday at the head of a delegation includes ministers of Foreign and Interior.
Pulbished on: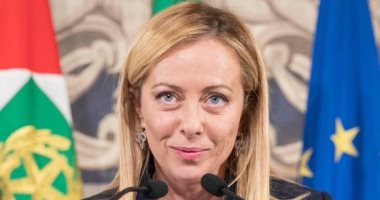 Tripoli 26 January 2023 (Lana) The Italian Prime Minister, Georgia Meloni, intends to visit Libya next Saturday, at the head of delegation includes Ministers of Foreign and Interior, according to Italian AKI and Nova Agencies.
Sources told Nova that the visit of the PM includes several different institutional meetings with Libyan leaders.
Nova suggested that during this visit new agreements would be signed between the National Oil Corporation and Italian Eni Company.
Its noteworthy that the GNU-Minister of Foreign Affairs ,Najla Al-Manqoush, announced last Tuesday, the expected visit of the Italian PM.
The ministry said in a tweet that Al-Manqoush received on Tuesday the Italian Ambassador to Libya ,Giuseppe Buccino Grimaldi.
According to the ministry, during the meeting the logical preparations for the visit were discussed.
Meloni had announced during her visit to Algeria, the visits she would make soon to North African countries, within the framework of a development plan, which she called "the Matti Plan for Africa."
=Lana=