---
Members of the House of Representatives meet with the United Nations Sanctions Committee for Libya
Pulbished on: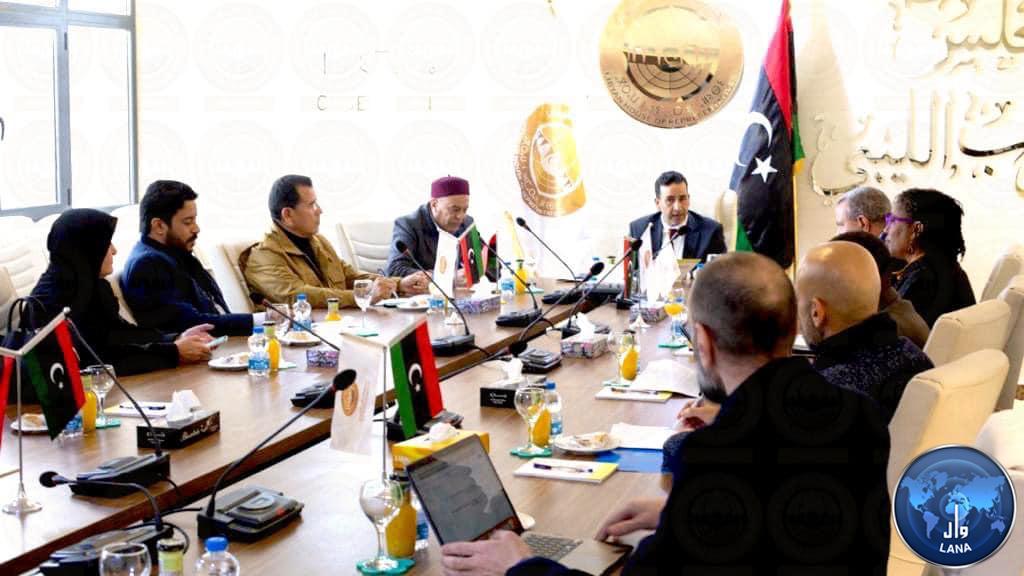 Tripoli, January 24, 2023 (LANA) - Deputy Speaker of the House of Representatives, Fawzi Al-Nuwairi, and a number of members of the House met, today, Tuesday, in Tripoli, with a delegation from the United Nations Sanctions Committee for Libya.
The council's spokesman, "Abdullah Blehaq," said that the meeting discussed the main issues in the Libyan issue related to the human rights framework, how to address them and their mechanisms, and the role of the United Nations in this regard.
The meeting reviewed the work of the United Nations Permanent Support Mission in Libya, the stages the Libyan dialogue went through and the obstacles it faced, the role of local and international parties and its impact on the situation in Libya and ways to solve the crisis.
It is noteworthy that the meeting was held in the House of Representatives and was attended by four deputies: "Nasser bin Nafeh", "Tariq Al-Ashtar", "Ali Kashir" and "Aisha Shalabi".
..(LANA)..