---
Abu Janah is discussing with the Czech ambassador to Libya the Medovac agreement project to train Libyan doctors in the field of physical medicine.
Pulbished on: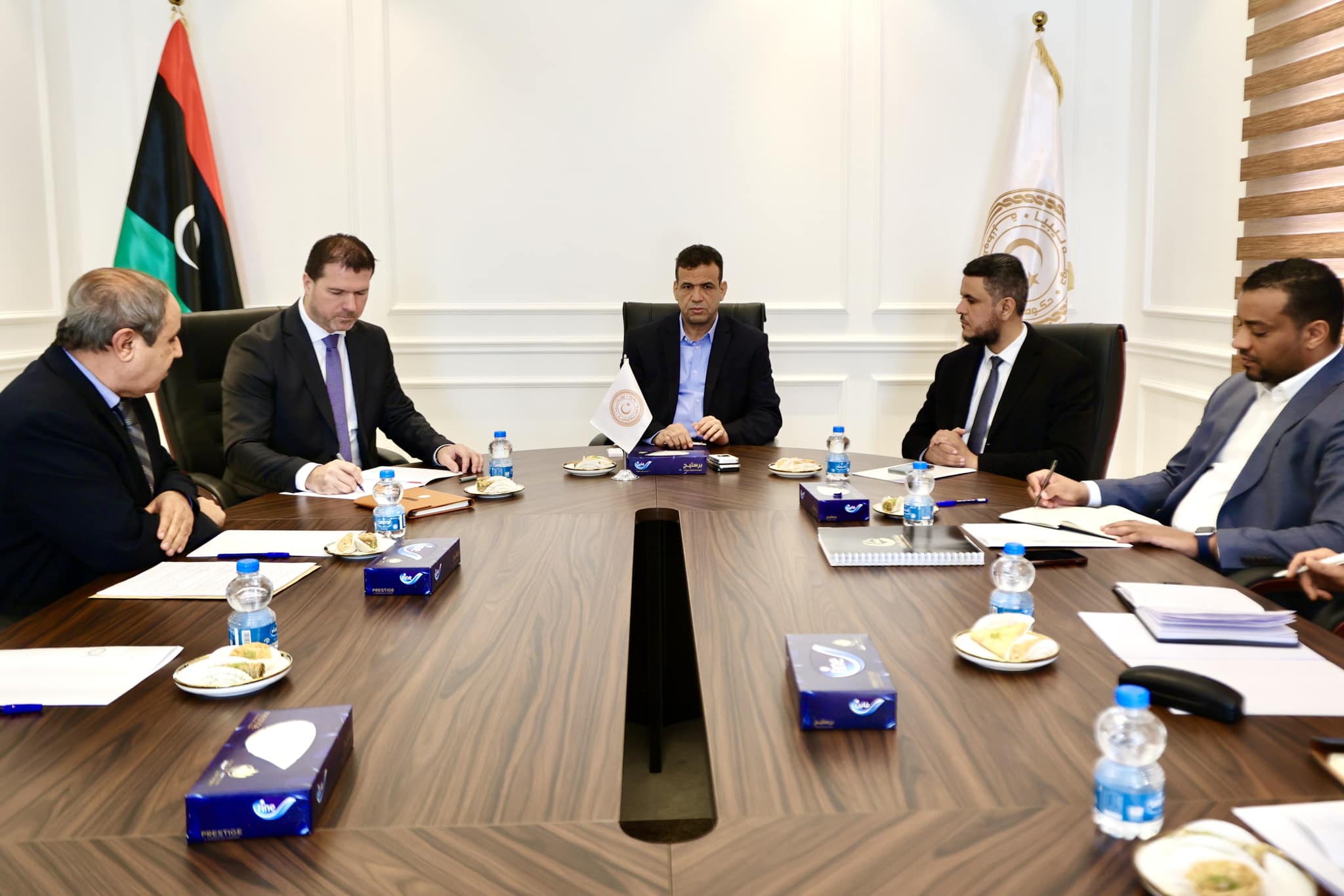 Tripoli, January 23, 2023 (LANA) - The Acting Minister of Health, "Ramadan Abu Janah," discussed with the Czech Ambassador to Libya, "Jan Visital," the "Medovac" draft agreement, which will be signed between the Libyan Ministry of Health and the Czech Military Hospital, with the aim of training Libyan doctors in the field of physical medicine.
The meeting, which was held in Tripoli, dealt with cooperation in the field of exchanging experiences and training in the fields of emergency, orthopedics, and neurosurgery, according to what was published by the Ministry of Health in the Government of National Unity on its official Facebook page.
The two sides also reviewed efforts to implement programs for visiting doctors to perform major surgeries inside Libya, and to facilitate the granting of visas to Libyan patients, in addition to strengthening cooperation in the field of supplying medical equipment specialized in providing physiotherapy.
During the meeting, the Czech Ambassador, "Jan Visital", expressed his country's aspiration to strengthen relations with Libya in various fields, and to strengthen cooperation agreements between the Libyan and Czech Ministries of Health.
Visital also invited the Minister of Health to visit the Czech Ministry of Health and medical universities in the Czech Republic to discuss signing joint cooperation agreements.
In turn, Minister "Abu Janah" confirmed that the Libyan Ministry of Health welcomes cooperation with the Czech Republic in the health aspect, in accordance with the procedures and laws in force in Libya.
... (LANA) ...