---
The US Embassy congratulates a Libyan trade mission on its visit to an industrial fair in Las Vegas
Pulbished on: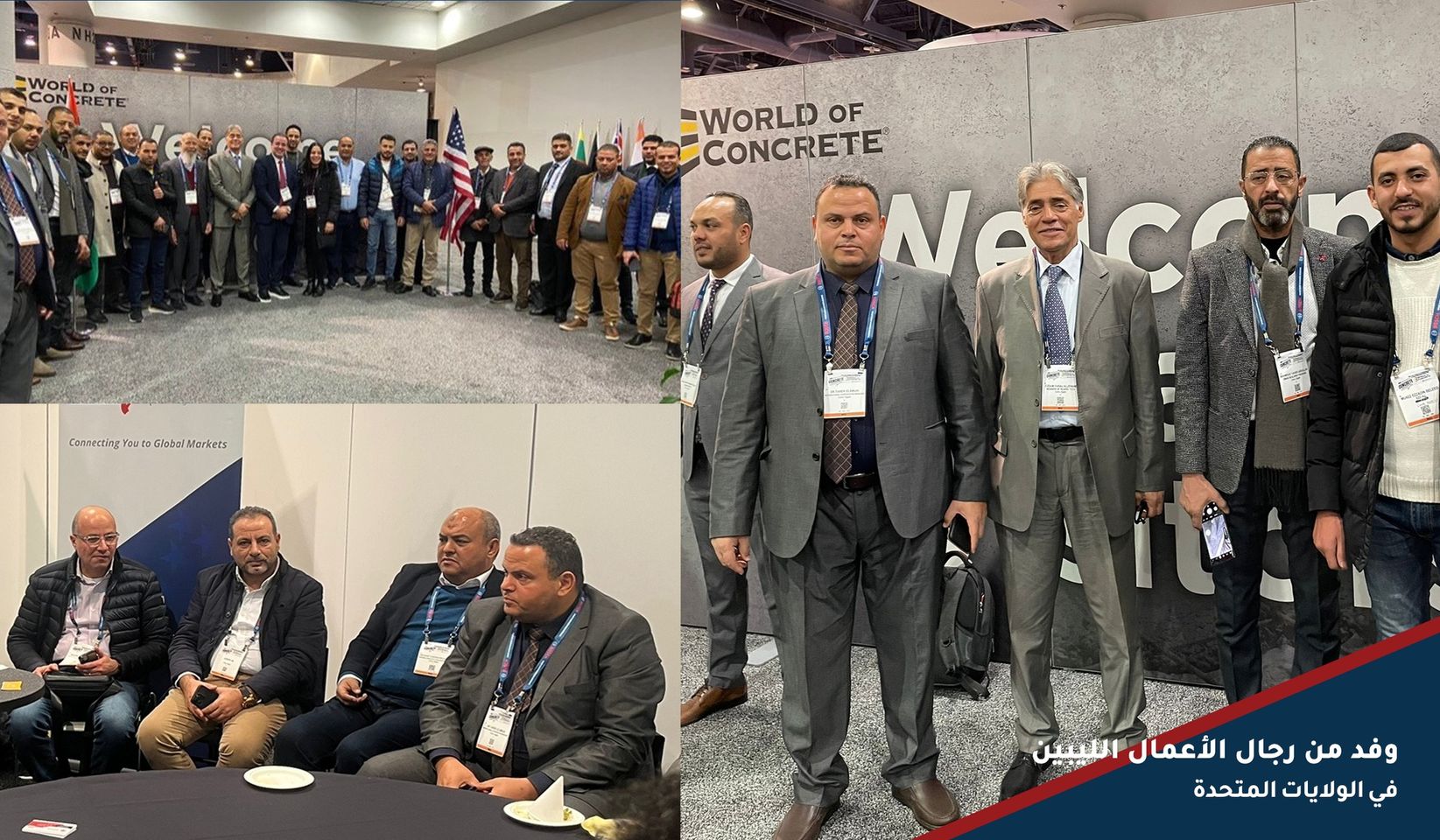 Tripoli, January 23, 2023 (LANA) - The Embassy of the United States of America to Libya congratulated the Libyan business delegation on its successful visit to the "World of Concrete" exhibition held in "Las Vegas" in the state of Nevada from January 17-19, which is the largest trade fair dedicated to the cement and construction industries.
The embassy said on its official Facebook page that the event - sponsored by the US Foreign Trade Services Office - represents the largest trade mission from Libya to the United States in a decade.
The embassy confirmed that this event is the result of close cooperation between the US Embassy to Libya, the US Foreign Trade Services Office, the American Chamber of Commerce in Libya, and the Tripoli Chamber of Commerce, Industry and Agriculture.
The US Embassy in Libya expressed its aspiration and its partners to more future events to further strengthen the US-Libyan trade ties.
... (LANA) ..