---
Agency (Nova): Resumption of flow of Libyan gas to Italy, two days after it stopped.
Pulbished on: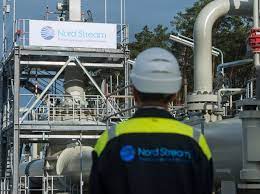 Rome, 9 January, 2023 (LANA) – The Italian News Agency (Nova) reported that the flow of Libyan gas to Italy has resumed, Monday, to reach levels of 7-8 million cubic meters per day, after an interruption on January 5 and 6 and a decrease in the past two days.
According to the (Nova) agency, according to a hump map with operational data of physical flows on the national grid, Libyan gas reaches Gila, Sicily, from the Libyan Mellitah plant through Green Stream, the pipeline that is more than 500 kilometers long and crosses the Mediterranean Sea, at approximately (330,000) cubic meters per hour, compared to (150,000) cubic meters on January 7 and 8, when about (4) million cubic meters per day arrived in Italy.
The same map indicated "zero" flows reaching Gila on January 5 and 6.
Nova Agency pointed out that the Mellitah site is considered the main hub for exporting Libyan gas to Italy via Green Stream, indicating that according to SNAM data, Italy imported, from January 1 to December 13, 2022, approximately (2.5) billion cubic meters of gas through Green Stream.
The agency indicated that about 60 percent of Libyan domestic gas production is directed to the local market, while the rest is exported to Italy.
=Lana=