---
The US Embassy denies that there has been a change in granting visas to Libyans to enter the United States
Pulbished on: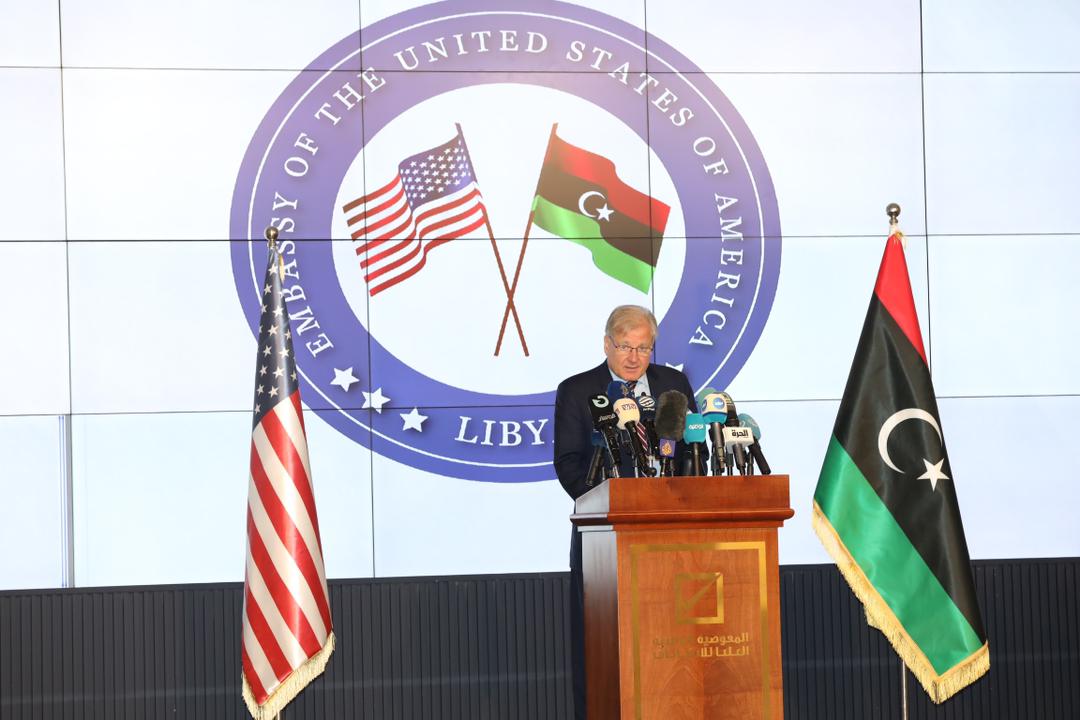 Tripoli, December 4, 2022 (LANA) - Today, Sunday, the US Embassy in Libya denied the existence of any changes in granting visas to Libyan travelers to the United States of America at the present time.
The embassy said in a notice posted on its official website, "The reports that changes have entered into force are incorrect, calling for a visit to the US embassy website to see the current requirements."
The director of the Libyan Foreign Bank, the envoy of the Government of National Unity to the United States, Muhammad al-Darrat, said in a tweet on his Twitter account, "An agreement has been signed between the Government of National Unity and the American authorities to grant entry visas to the United States for Libyan citizens."
According to Al-Darrat, the multi-entry visa is free of fees, and includes the categories of students, businessmen, officials, and tourists.
..(LANA)..