---
Al Dabaiba assures the wise men and notables of Al Rujban of the government's support for municipalities and the transfer of competencies.
Pulbished on: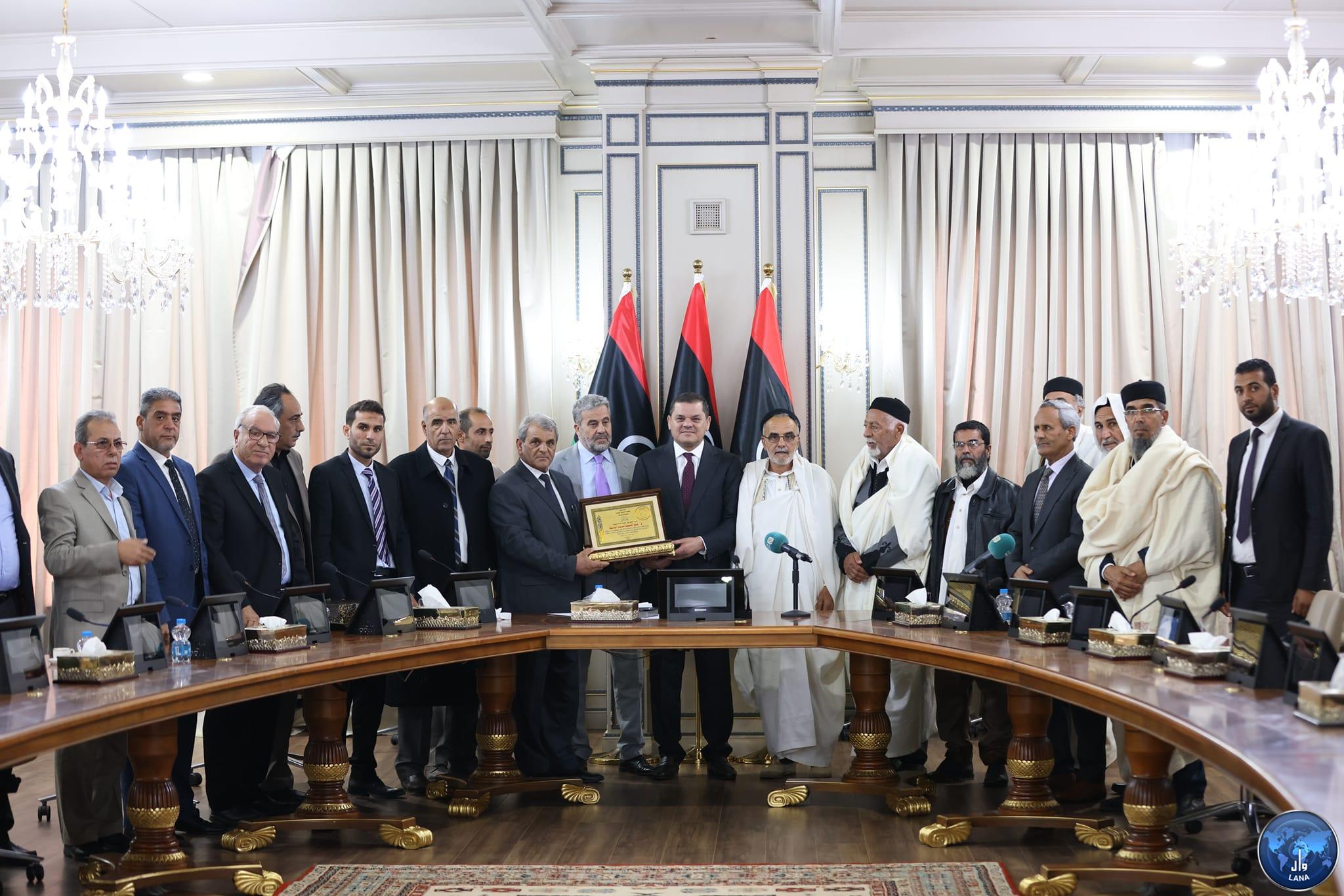 Tripoli, 28 November 2022 (Lana) The Head of the Government of National Unity, Abdul Hamid Al Dabaiba received in Tripoli on Monday members of the Council of Elders of Al-Rujban, notables, the President and members of its Municipal Council, and a number of sector managers. Progress of a number of development projects in and around the city of Al-Rajban was followed up at the meeting, which was attended by the Minister of Local Government, Badr Al-Din Al-Toumi.
They also discussed situation in the municipality of Al-Rujban and identified the most important problems and difficulties it faces. The Mayor of the Municipality presented a number of projects implemented in the municipality and the actual need for another package of service development projects within the plan 'Return to life.'
Al Dabaiba stressed the keenness of the Government of National Unity to support municipalities and transfer competencies is a key goal of the government, considering that local administration is the basic solution for our country, and that projects to 'return to life' have been launched and will continue until development returns to our country after a hiatus for years.
=Lana=