---
President of Niger stresses need for the General Secretariat of the XYZ to return to Tripoli.
Pulbished on: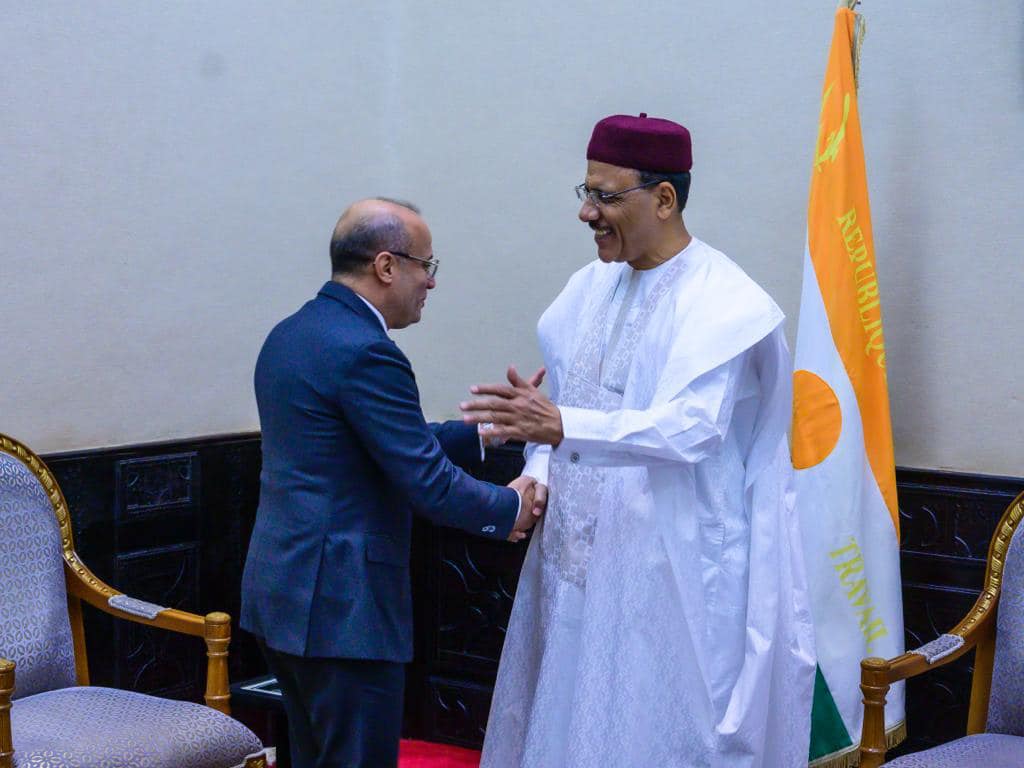 Niamey, 26 November 2022 (Lana) President Mohamed Bazoum of the Republic of Niger received at the Presidential Palace in the capital Niamey on Friday evening, Vice President of the Presidential Council, Abdallah Lafi, who is participating in the Extraordinary Summit of the African Union on Industrialization and Economic Diversification in Africa, and the Extraordinary Session on the Continental Free Trade Area.
According to the official website of the Presidential Council, the meeting dealt with the horizon of joint cooperation between the two countries in various fields, and the revival of the Community of Sahel-Saharan States (CEN-SAD) in the interest of member states, and reviewed the efforts of the Presidential Council in achieving stability in Libya, and the importance of strengthening consultation and coordination between the two sides.
For his part, President Bazoum praised Libya's participation in the conference, highlighting the relationship between the two countries. Niger is very interested in the stability of Libya, whose stability will lead to the stability of the region, he said. He stressed the need for the General Secretariat of CEN-SAD to return to the city of Tripoli.
The meeting was attended by the head of the General Intelligence Service, the Minister of Finance Khaled Al-Mabrouk, Minister of Industry and Minerals Ahmed Ali Abu Heisa, Minister of Youth Fathallah Al-Zini, Undersecretary for International Cooperation and Organizations Affairs at the Ministry of Foreign Affairs, Omar Katti, and a number of directors of departments, advisers to the Presidential Council and the Council of Ministers.
=Lana=