---
Al-Lafi discusses with a delegation from the Swiss Foreign Ministry latest developments in the national reconciliation and illegal immigration issues.
Pulbished on: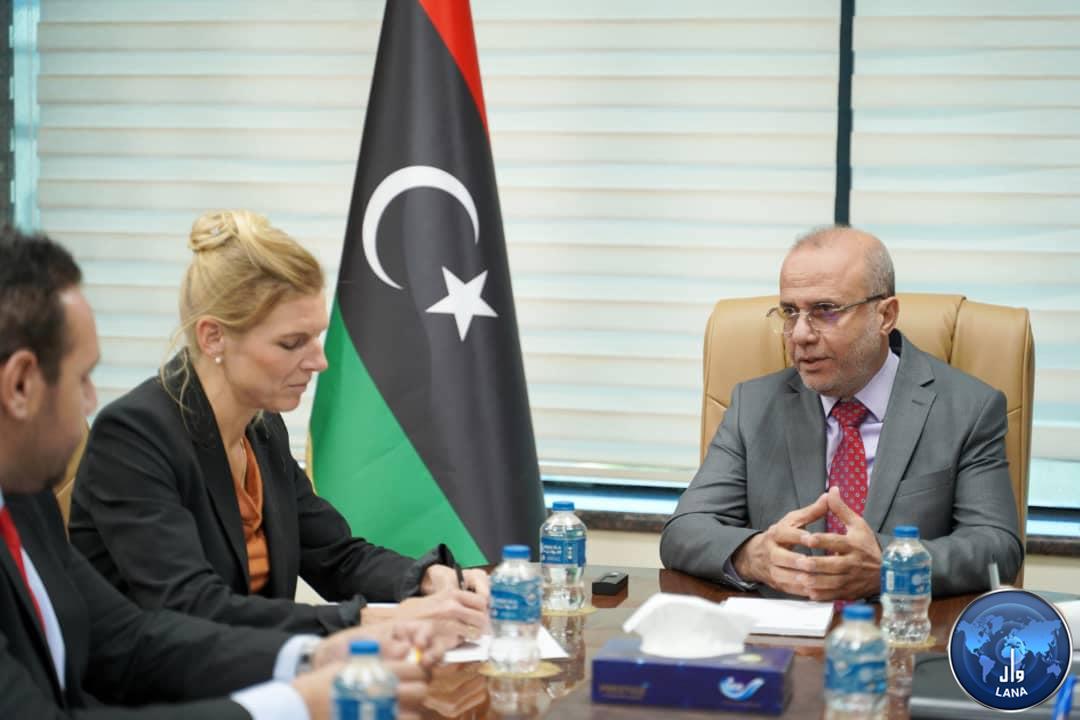 Tripoli, 23 November 2022(Lana) Vice President of the Presidential Council, Abdullah Al-Lafi, received on Wednesday a diplomatic delegation from the Republic of Switzerland, which included the Head of the Peace and Human Rights Department at the Ministry of Foreign Affairs, Ria Gehring, the Director of the North Africa Program in the Department at the Ministry, Chiara Fote, and the Humanitarian and Cooperation adviser at the Embassy of Switzerland in Libya, Jonas Ga, who affirmed their country's continued support for the Presidential Council and its efforts to render the national reconciliation project a success.
They discussed, during the meeting, which was held at the Council's office, the latest developments in the file of national reconciliation, human rights, illegal immigration, and the efforts made by Libya to reduce them, in cooperation with the European Union countries. The delegation affirmed its readiness to cooperate in the field of human rights and illegal immigration.
=Lana=