---
Presidential Council receives the Algerian Minister of Mujahideen.
Pulbished on: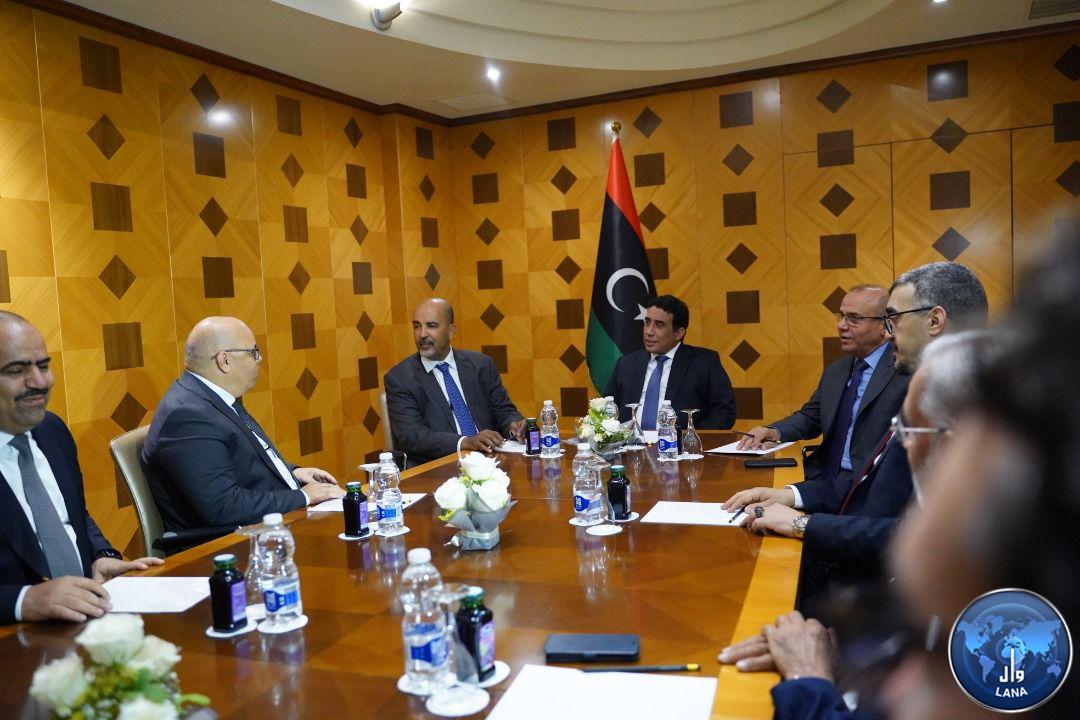 Tripoli, 5 October 2022 (Lana) President of the Presidential Council, Mohamed Al-Mnefi, and Vice Presidents Moussa El Koni, and Abdullah Al Lafi, received on Wednesday the Algerian Minister of Mujahideen and People with Rights, Al Eid Rabika. The meeting which was held on the sidelines of the commemoration of the 65th anniversary of the historic Battle of Essin was attended by the Algerian Ambassador to Libya Suleiman Shenin and the Acting Interior Minister Badreddine Toumi,.
The Algerian Minister conveyed to the Presidential Council the greetings of the President of the Algerian Republic, Abdelmadjid Tebboune, and the Algerian people, expressing the depth of the relationship between the two brotherly countries.
For his part, the President of the Presidential Council stressed that the anniversary of the Battle of Essin is a commemoration of the common history of struggle between the two brotherly peoples, stressing that its revival is fair to the brotherly relations between Libyans and Algerians, and the role of the Libyan people in supporting the Algerian revolution.
=Lana=.