---
The Prime Minister of the Government of National Unity receives the German Special Envoy to Libya Christian Backe.
Pulbished on: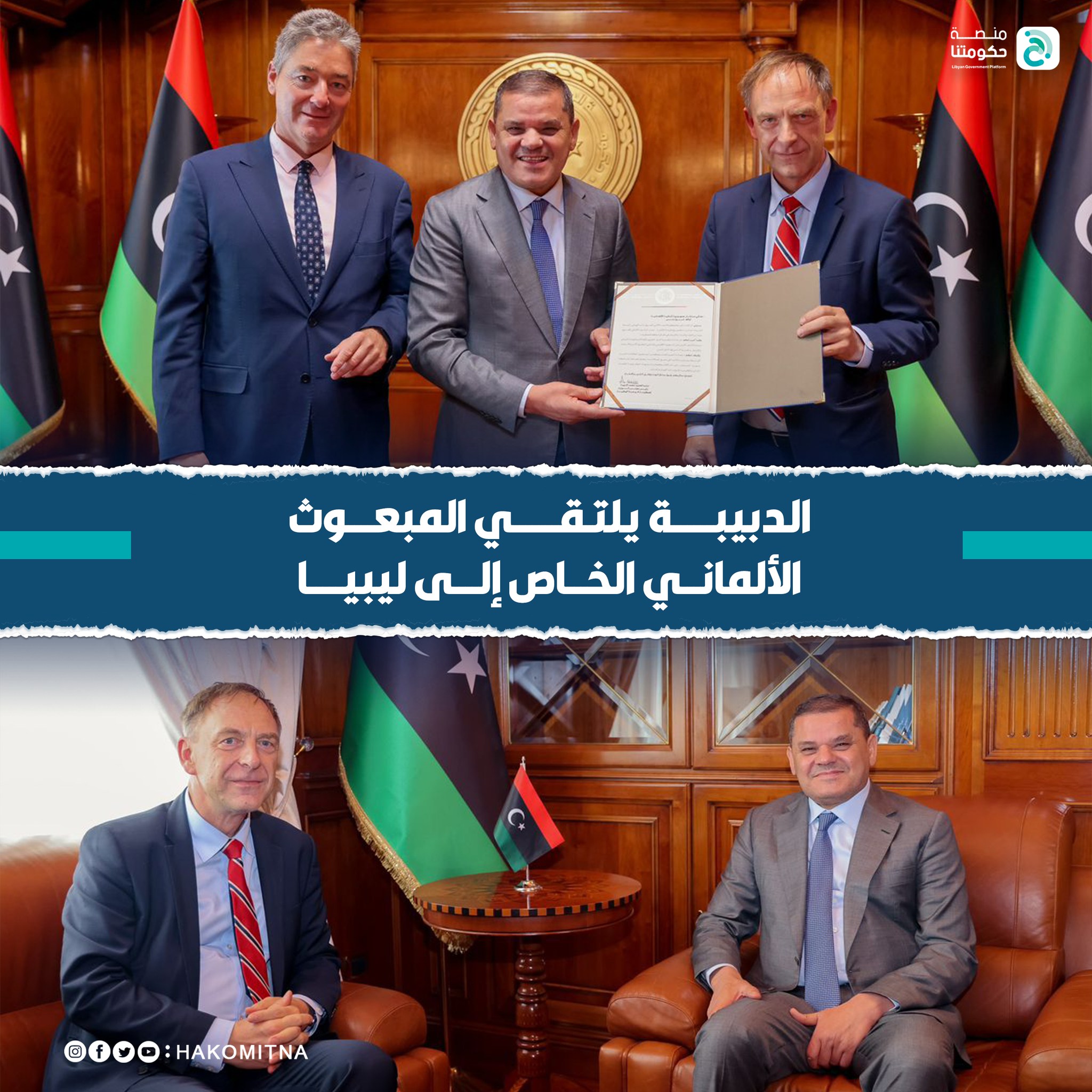 Tripoli, October 4, 2022 (LANA) - The Government of National Unity, Abdel Hamid Dabaiba, received in Tripoli today, the German Special Envoy to Libya Christian Back.
The meeting discussed the importance of having a direct political map for the elections that would receive the necessary international support for their implementation.
Al-Dabaiba explained the need for Libya to participate in any international meetings that take place on the Libyan situation, stressing that the real solutions are the ones that stem from the will of the Libyans.
He stressed that the Libyan people are looking forward to holding the elections as soon as possible in order to reach the stable stage and end the transitional stages.
He stressed the need to set a time frame for the issuance of the constitutional rule or to go in alternative paths so as not to delay the elections.
He also stressed that the constitutional rule should not include detailed provisions on a person to prevent or empower him, leaving the people to choose who represents them.
Al-Dabaiba warned of the need to seek to fortify this base through direct legitimacy from the Libyan people to ensure that it does not in itself be the cause of another division, and for the elections to be built on a solid foundation.
The Prime Minister of the National Unity Government congratulated German Chancellor Olaf Scholz and the friendly German people on the occasion of the German National Day, which falls on the 3rd of October.
...(LANA)...