---
An Italian-Libyan agreement to send a number of muscular dystrophy patients for treatment in Italy.
Pulbished on: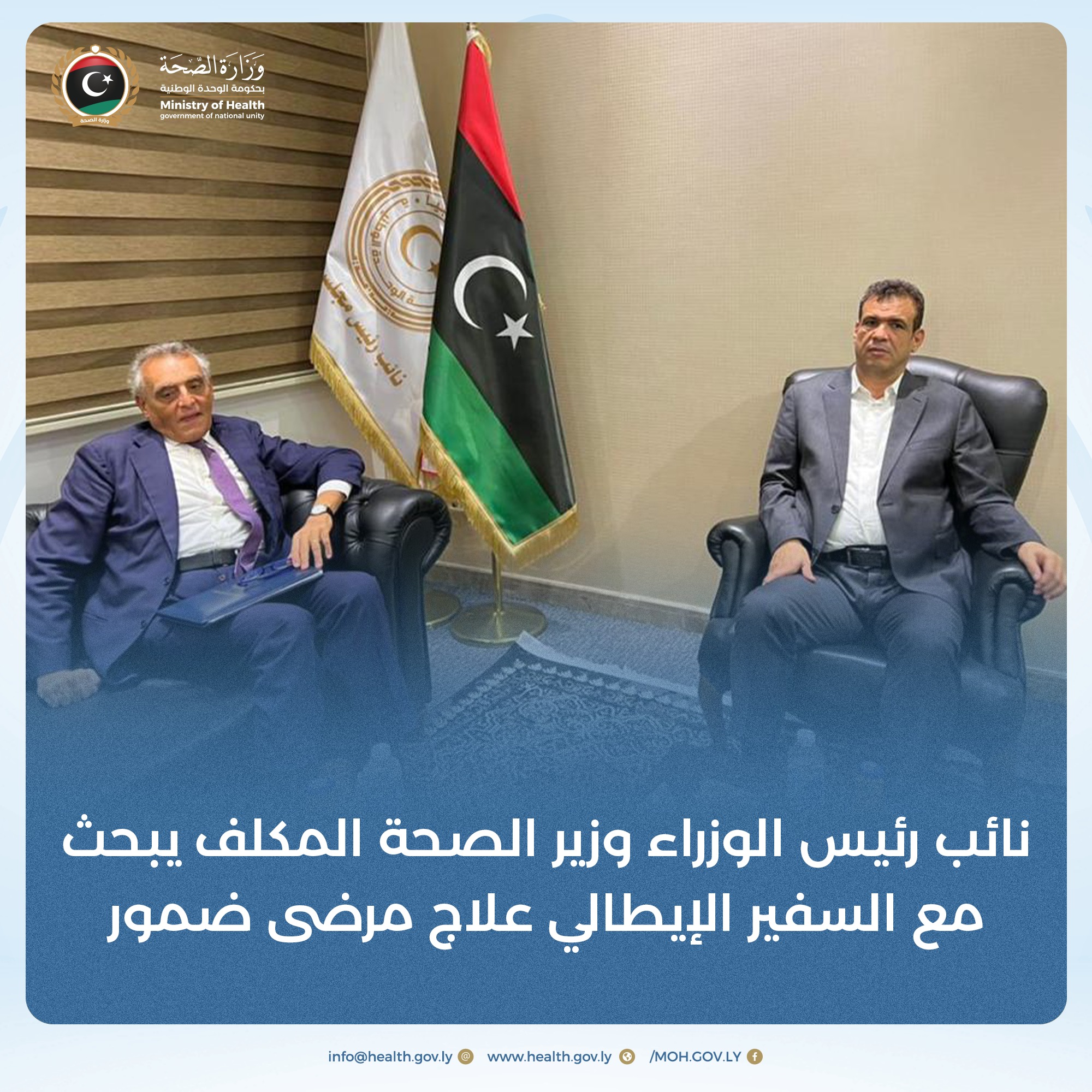 Tripoli, 29 September 2022 (Lana) Libya and Italy have agreed to send more than 35 muscular dystrophy patients among critical cases, after being evaluated by a specialized Italian team that will visit the country, to filter the cases, between transferring them to Italy or submitting a plan for their treatment at home.
This came at a meeting the Deputy Prime Minister, Acting Minister of Health Ramadan Abu Jinnah" held, at the Ministry's office in the capital Tripoli, with the Italian Ambassador to Libya, "Giuseppe Buccino", during which they discussed prospects of cooperation between the two countries, especially in the health sector.
According to the official website of the Ministry of Health, the Italian Ambassador stressed the possibility of sending a number of Libyan doctors to Italy to gain experience in the treatment of dystrophy patients, pledging to provide all facilities to Libyan doctors and patients.
=Lana=