---
Saudi Foreign Minister: We support the Libyan call for foreign forces and mercenaries to leave its territory as soon as possible.
Pulbished on: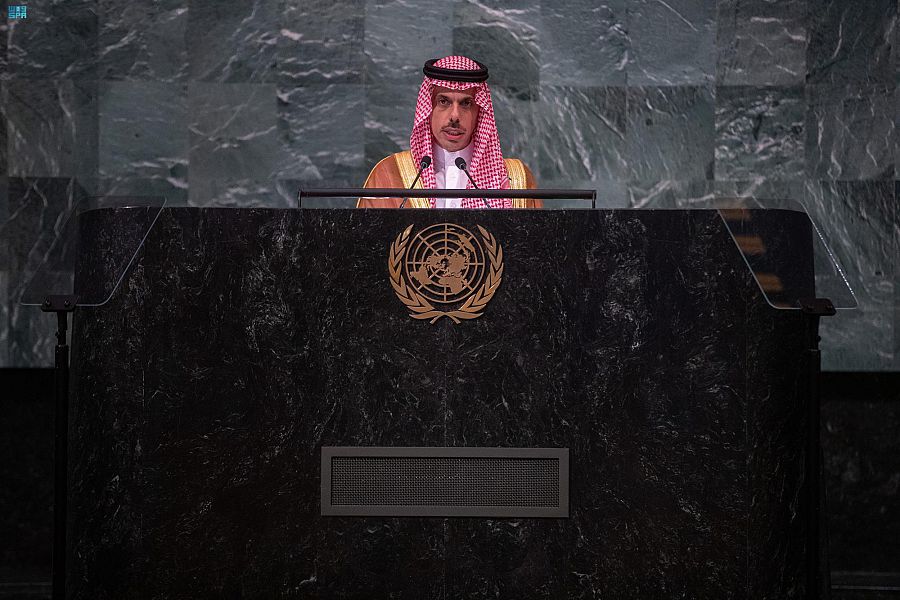 New York, September 25, 2022 (LANA) - Saudi Foreign Minister Faisal bin Farhan renewed the Kingdom's support for the Libyan call for the complete departure of foreign forces, foreign fighters and mercenaries from Libya "without delay" in accordance with Security Council Resolution No. 2570 issued in 2021.
During his speech before the United Nations General Assembly at its 77th session held in New York, the Saudi diplomatic ministers expressed Saudi Arabia's support for the ceasefire agreement signed between the Libyan parties on October 23, 2020.
...(LANA) ....