---
The Attorney General discusses with the National Council for Economic and Social Development prospects of cooperation to establish a criminal research center.
Pulbished on: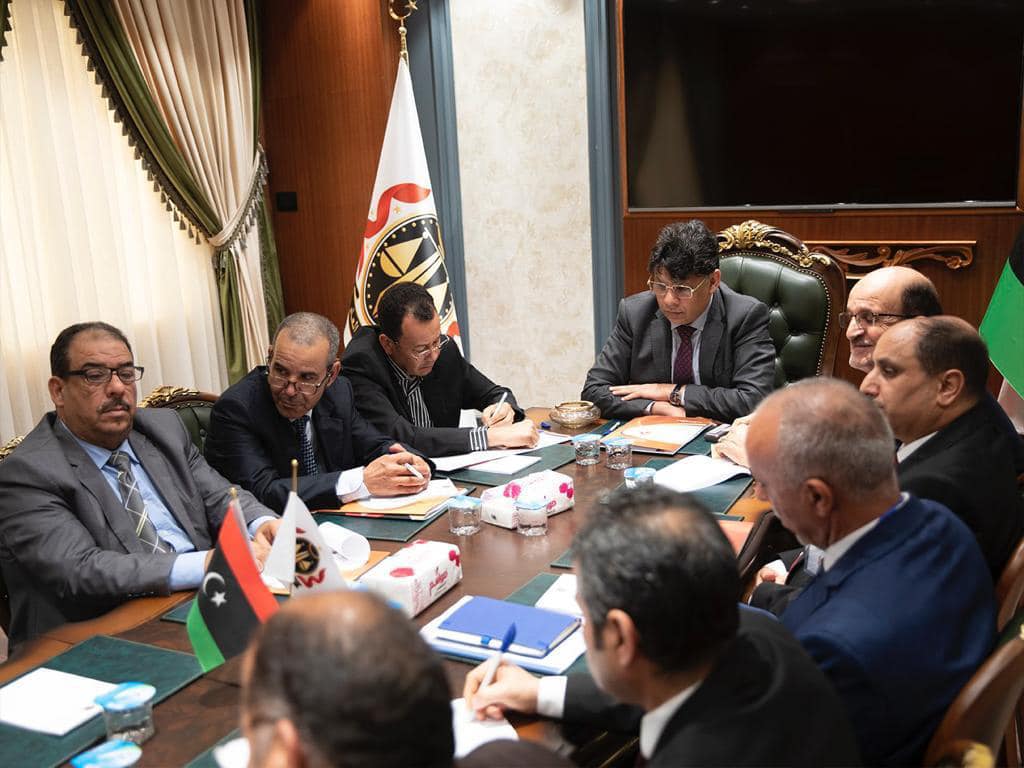 Tripoli, August 17, 2022 (LANA) - Attorney General "Al-Siddiq Al-Sour" discussed with the Director General of the National Council for Economic and Social Development, Mahmoud Ahmed Al-Futaisi, the prospects of cooperation between them within the framework of cooperation between the various state institutions.
The meeting, in which a number of directors of departments and offices in the Council and a number of officials affiliated with the Attorney General's Office participated, discussed aspects of cooperation and the possibility of the Council's support to the office by developing a strategy to activate the newly established Research and Training Center and providing technical support to develop administrative work methods and a digital transformation program to accomplish the work entrusted to the office
The two parties agreed to hold continuous meetings to activate joint cooperation to serve the public interest.
The Attorney General explained that the office is working to establish a digital transformation system that will enter actual work soon, as well as the establishment of the Criminal Research and Training Center attached to the Office of the Attorney General; To be a scientific research and training institution, and an umbrella in which efforts can be made to achieve the purposes for which the center was established; The most important of which is the development of the Public Prosecution Authority and the bodies related to its institutional and human work, according to a scientific method that provides opportunities to benefit from the main disciplines related to justice.