---
Head of the Audit Bureau: The phenomenon of fuel smuggling has exhausted the national economy, and we will strive to reduce it.
Pulbished on: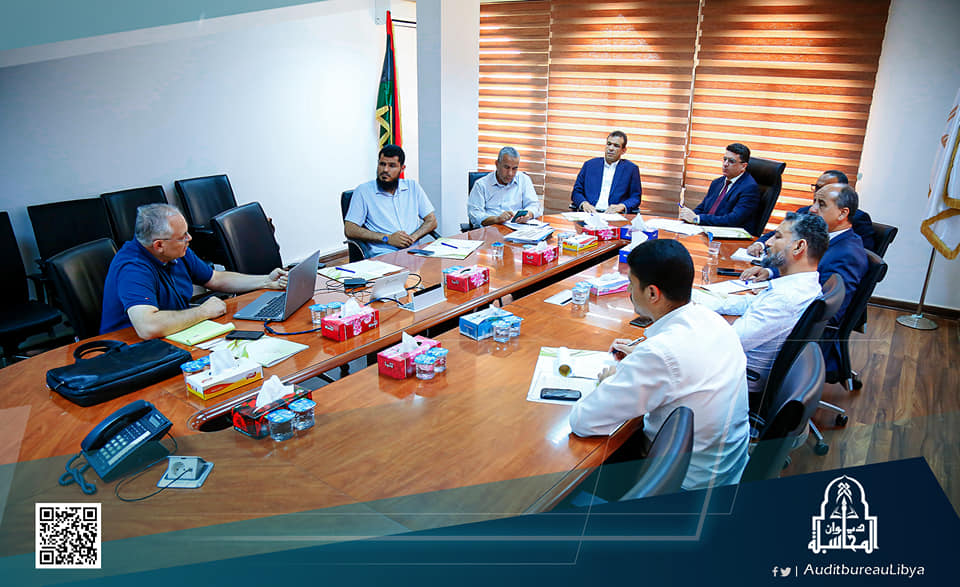 Tripoli, August 14, 2022 (LANA) - The head of the Audit Bureau, "Khaled Shakshak," affirmed the Bureau's keenness to combat the phenomenon of fuel smuggling, which has exhausted the national economy.
This came during a meeting held by "Shakshak" at the headquarters of the Bureau today, Sunday, with the Deputy Prime Minister, "Ramadan Boujnah" and the head of the Management Committee of the Brega Oil Marketing Company, according to what the Audit Bureau published on its official page on the "Facebook" website.
During the meeting, the Chief of the Bureau gave a presentation by the company that designed and implemented a special tracking system for fuel distribution via satellite.
The Chief of the Bureau praised the importance of this system, stressing that its role is effective in curbing fuel smuggling.
... (LANA) ...