---
Al Dabaiba meets with mayors of municipalities of Eastern region, confirms solution in Libya is decentralization.
Pulbished on: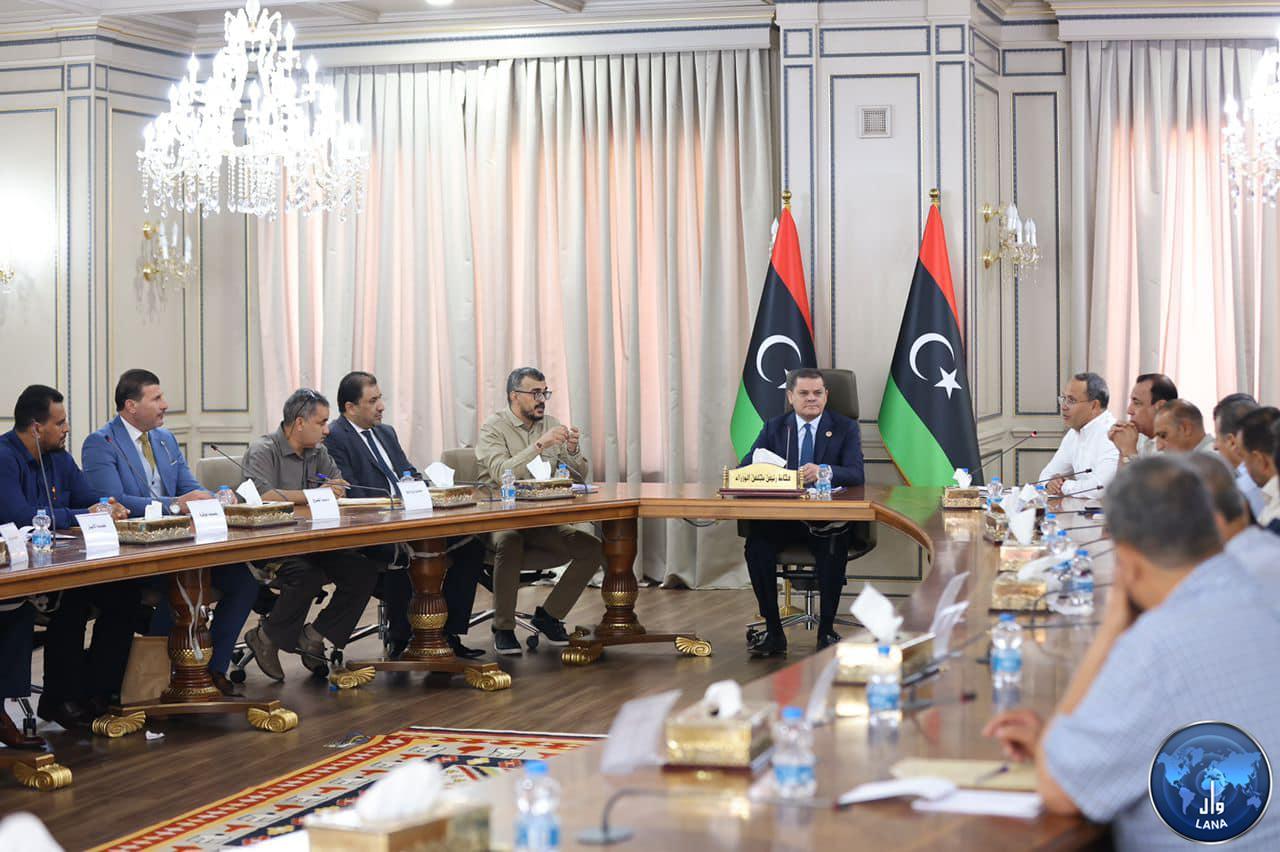 Tripoli, 11 August 2022 (Lana) The meeting of the Head of the Government of National Unity, Abdul Hamid Al Dabaiba with a number of mayors of the municipalities of the Eastern region, focused on activating the local administration and supporting decentralization. During the meeting held in Tripoli on Thursday, attended by Minister of Local Government Badreddine Al Toumi and Ministry's undersecretaries for Local Development Affairs Mohammed Saleh Al-Drisi and Municipalities Affairs Mustafa Al-Turki, Al Dabaiba explained that municipalities have a great responsibility as they are in direct contact with citizens, and that the right solution in Libya is to activate decentralization and this is what we are working on, through the transfer of competencies.
For his part, the Minister of Local Government stressed that the presence of the mayors of the municipalities of the Eastern region is to ensure on their part that the municipalities are subordinate to the Ministry of Local Government of the Government of National Unity and work under its supervision, and are meeting today to confirm this and discuss the difficulties and challenges facing them.
For his part, the Undersecretary of the Ministry of Local Government for Local Development Affairs, Mohammed Saleh Al-Drisi, stressed the need to activate local administration and support municipalities in addressing the needs of their communities, providing services to citizens and supporting decentralization.
According to the Prime Minister's Communication Office, the meeting was attended by mayors of municipalities of (Al Marj, Shehat, Musaed, Tobruk, Sousse, Sahel al-Jabal, Al-Abraq, Madawar al-Zaytoun, Al Qeigab, Al-Wefaq, Bir Al-Ashhab, Omar Al-Mukhtar, Marada, Al-Abyar, Toukra, Wardamah, Jardas Al-Abeed, and Al-Malitaniyah.
=Lana=