---
Al-Manfi and Al-Lafi meet the British ambassador to Libya.
Pulbished on: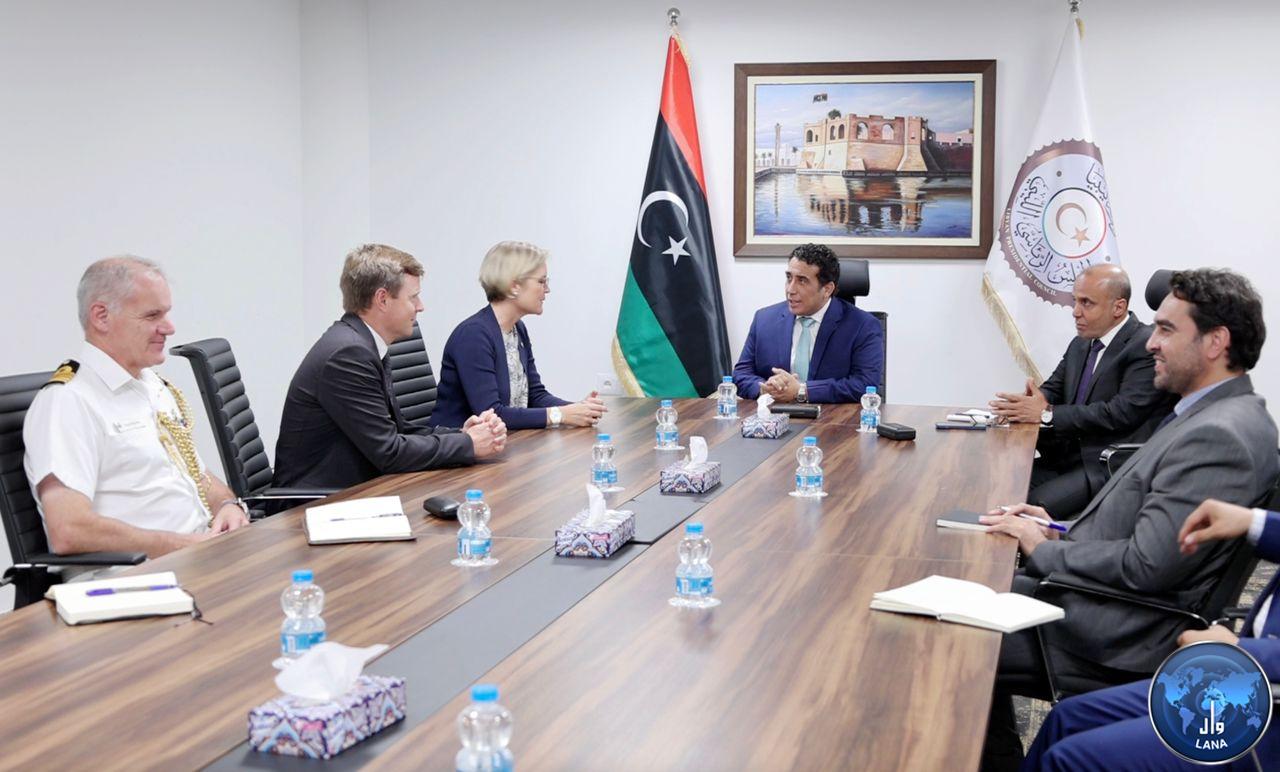 Tripoli, July 26, 2022 (LANA) - The President of the Presidential Council, "Mohammed Al-Manfi" and his deputy, "Abdullah Al-Lafi" met this evening, Tuesday, the British Ambassador to Libya, "Caroline Horndahl", and the Director of the Middle East and North Africa Department at the British Foreign Office, "Stephen Hickey", The two carried a diplomatic message to the Presidential Council confirming the continued support of their country's government to the Council to achieve stability in Libya and to reach elections.
During the meeting, which was held at the council's office in Tripoli, the latest developments in the situation in Libya, ways to reach a solution to the political crisis in Libya, and efforts to achieve stability through the initiative of the Presidential Council aimed at converging views between political parties, paving the way for parliamentary and presidential elections according to a constitutional rule to be agreed upon. Al-Manfi praised the efforts of the United Kingdom to achieve stability in Libya, and the depth of relations between Libya and the United Kingdom in many fields and ways of developing them to serve the interests of the two friendly countries.
In turn, the British Ambassador stressed the importance of the stage led by the Presidential Council to achieve stability in the country, praising the strategic vision of the National Reconciliation Project, which was recently launched by the Council as a fundamental pillar of societal peace.
(LANA)