---
The United States calls on the House of Representatives and the state in Libya to dialogue
Pulbished on: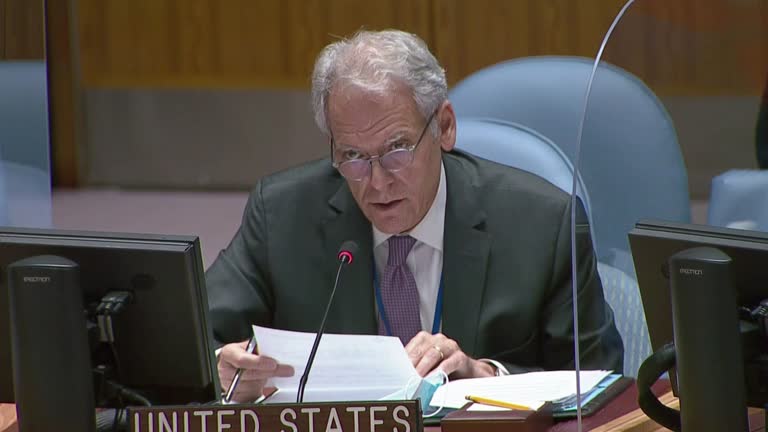 Tripoli, March 16, 2022 (LANA) - The representative of the United States of America to the Security Council, Ambassador Jeffrey DeLaurentis, called on the House of Representatives and the State in Libya to participate in the dialogue facilitated by the United Nations to find a consensual constitutional basis for the upcoming elections.
In a speech before the Security Council, on Wednesday, the US diplomat affirmed that his country supports the efforts made by the United Nations Support Mission in Libya and the National Elections Commission to prepare for final elections and conduct a free and fair voting process.
"Free and fair elections are the only way to stability and prosperity for the Libyan people, and we must support the Libyan people's desire for elections," he said.
He stressed the importance of supporting the efforts of the Special Adviser to the Secretary-General, Stephanie Williams, to find a dialogue among the main political actors to achieve a speedy agreement on a consensual and constitutional basis for the holding of presidential and parliamentary elections as soon as possible.
The US diplomat described the current situation in Libya as "extremely worrying," adding that several actors, whose political legitimacy is in question, are vying for control of the government.
And the United States representative to the Security Council warned that the current situation in Libya would escalate into an escalation of violence and further delay the possibility of holding presidential and parliamentary elections.
..(LANA) ..