---
Bashagha: We are committed to holding elections according to the roadmap approved by Parliament
Pulbished on: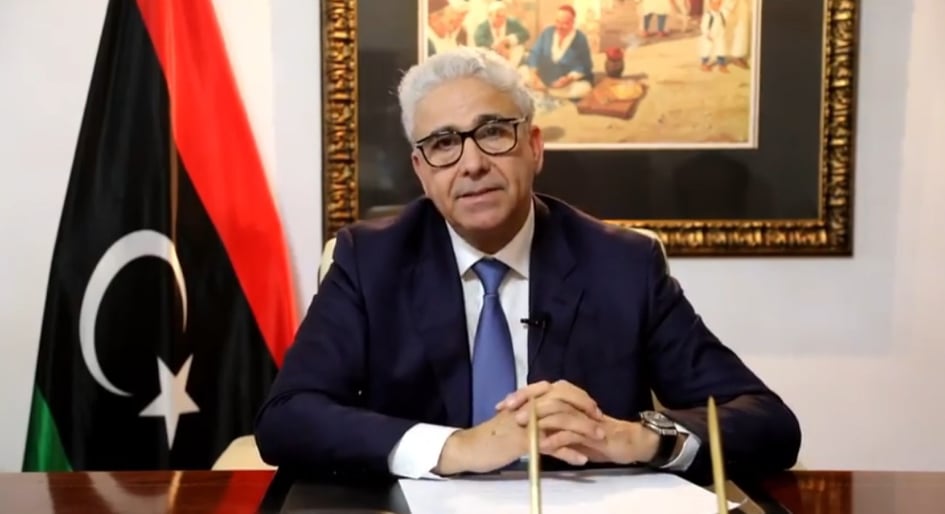 Tripoli, March 1, 2022 (LANA) - The Prime Minister-designate of the House of Representatives (Fathi Bashagha) announced that his government will commit to holding the elections on their specified dates, according to the road map approved by Parliament, and the State Council will approve them in the coming days.
And (Bashaga) said in a recorded speech after the granting of confidence to his government by the House of Representatives today, Tuesday, that the process of voting took place in a transparent, public, and honest democratic manner and with the will of Libya, stressing that his government will seek reconciliation, participation, stability, and move towards prosperity and development.
(Bashaga) assured the Libyans that his government will hand over its duties in the capital, Tripoli, in a peaceful and secure manner, stressing that he has arrangements with the security and military authorities in Tripoli, and the handover process will be smooth and safe.
He added, "We did not come for revenge or to settle scores, but we came to build this country, and we extend our hands to everyone, whether they are opponents or they are on the other side that opposes us and does not want us, and we will extend our hands to everyone without exception, preference or discrimination."
Bashagha expressed his government's aspiration to establish good relations with brotherly and friendly countries in accordance with mutual respect, and to cooperate with the United Nations mission to complete the Libyan entitlements, whether constitutional, elections or national reconciliation, and unify institutions, especially the security, military and other civil institutions.